Yangtze River Cruises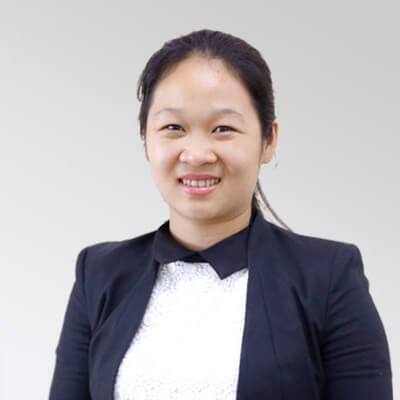 Vivian Cen
Yangtze Cruise Expert
Hi there! My name is Vivian Cen, the local expert of Yangtze River Cruise.
My first impression of Yangtze River is on the text book when I was in senior school that in my mind this must be a spectacular nature wonders. Fortunately, my first job is work for a tour company till now and I have chance to get up close to Yangtze.
Now I have been in charge of Yangtze cruise marketing for over 5 years, I opt to take cruise down to Yangtze on different cruise lines every year, I familiar with the character of each ship I recommend, try effort to distinguish them and find out their selling point for customer whose are look for inspiration. In the Meanwhile, the cruise companies we cooperate with have been established a stable lone term relationship with us, I am sure what we offer must be a great value for money.
FAQ About Yangtze Cruise
Differences between upstream and downstream
Downstream cruises are usually shorter than upstream cruises. Downstream sailings are from Chongqing to Yichang or Shanghai are take 4 days and 3 nights, while upstream means the opposite direction and normally takes 5 days and 4 nights.
The shore excursion of the whole cruise is the same but at different time of the day at the same destination.
How to choose an upstream and downstream trip depend on your transport from the departure point, and which disembark port is easy access to your next destination.
Compare Victoria, Century and President Cruises
They are all luxury cruise company and their vessels that are all rated five stars by the China National Tourism Administration (its highest rating). They has been operating over 15 years and up, ships have been ranked "A" class—the top class by the Yangtze navigation authority. They have been designed to withstand any type of weather conditions along the Yangtze.
Different Cruise Companies have their own features:
Victoria Cruise: The only cruise series operated and managed by American companies on Yangtze, high quality service stander, Victoria Jenna is now the best ship within seven vessels and the largest one.
New Century Cruise: The five-star cruise series built after 2003 on the Yangtze River, cooperate with Viking Cruise. The Century Legend and Century Paragon are their newest and best ship so far that equip with spacious staterooms.
President Cruises - cost effective fleet on Yangtze, President 7 and President 8 is their newest and best ship, recommended to families.
What is the average weather like on my sailing?
The Yangtze River weather features strong windy and humidity. The average temperature reaches 30 C (86F) in July and 10 C (50 F) in January. Spring and autumn are therefore the best seasons for taking the river cruises. In summers, dramatic thunderstorms and torrential rains often happen and heavy rainfalls cause the high water level between July and September (Which is usually coincided with the Flood Season on the cruising itineraries). Winters are freezing.
How shall I dress on the ship and how many formal nights are there on my sailing?
No special formal dress is required on the ship. Be sure to take clothes that are suitable for the shore excursions or to enjoy scenery from the ship deck. Clothes to protect you from the hot sun in summer and strong wind in winter are essential.
Usually most ships will have two formal nights, the Captain's Welcome Cocktail Party and Dinner and the Captain's Farewell Dinner. Suggest that appropriate dress is: men coat and tie, and ladies a dress or pantsuit, but the decision is yours to make based on your baggage restrictions.
Infomation About Yangtze River