Xian Transport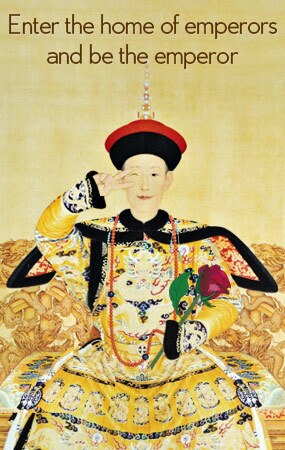 Being a top tourist destination and an important municipality in western China, Xi'an provides a transportation link between southwest, northwest, and eastern China. It's easily reachable by air, train and bus.
Getting to/from Xi'an by Air
Xi'an Xianyang International Airport is in Xianyang, a suburb of the city, 50 km from downtown Xi'an.
As the fourth largest airport in China, there are many flights from Xi'an to other major cities such as Beijing, Shanghai, Guangzhou, Chengdu, and Urumqi.
There are also a few flights to Lhasa and Hong Kong as well as international flights to Thailand, South Korea, North Korea and Japan. Search here for Chinese domestic flights and airfares.
Transport from the Airport
There are several routes connecting the airport with central Xi'an. The departure times of airport buses depend on the arrival times of flights. Buses leave for the Airport at the starting point downtown on the hour every hour.
Airport Shuttle Bus Route
Fare
Duration
Operation Time
Airport ↔ Xi'an Railway Station
25 RMB
1 hr
7 am to 7 pm from railway station
8:30 am to 8:30 pm from the airport
Airport ↔ Xi'an High Technology Industries Development Zone
25 RMB
1.5 hr
Airport to Ziction Liberal Hotel from 8:20 am to 8:50 pm
Liberal Hotel to Airport from 7:15 am to 6:15 pm
Airport ↔ Tangcheng Hotel ↔ Oriental Hotel ↔ Big Wild Goose Pagoda
25 RMB
1.5 hr
7 am to 6 pm
Airport ↔ North Railway Station
25 RMB
half an hour
8 am to 9 pm
Airport ↔ Xishaomen
25 RMB
1 hr
Airport to Xishaomen from 6 am to 6:30 pm
Xishaomen to Airport from 8:20 am to 8:50 pm
Airport ↔ Chanba Ecological District 
25 RMB
1 hr
Airport to Chanba from 8:30 am to 4:30 pm 
Chanba to Airport from 8 am to 6 pm
Airport ↔ Xianyang City
15 RMB
1 hr
7 am and 6 pm from Xianyang,
Up to 8:30 pm from the airport
It is easy to take a taxi to the airport in Xi'an; the fare is between 80 and 100 yuan.
Getting to/from Xi'an by Train
With the development of the high-speed train system, taking a train to or from Xi'an is a comfortable option. Tourists can take long-distance trains from here to almost all the important cities in China, including Beijing, Shanghai, Guangzhou, Nanning, Urumqi, Zhengzhou, and Tibet.
There are two main train stations: Xi'an and Xi'an North.
Xi'an Train Station: Most trains stop here for boarding. The foreigners' ticket office is on the south side of the Xi'an station on the second floor, and is open daily from 8:30 to 11:30 am and from 2:30 to 5:30 pm.
Xi'an North Train Station: Fast, high-speed trains stop here, about 10 km from Xi'an North Gate.
Travel Tips:
1. High-speed train is convenient for travelers between Beijing and Xi'an, taking only five hours. Visiting the amazing Terracotta Army from Beijing in a day, or walking around the Forbidden City from Xi'an in a day, is already possible. The train compares favorably to flying in terms of cost and time.
2. The train from Xi'an to Mt. Huashan is suitable for semi-independent travelers, taking less than an hour.
Travel from Xi'an to other major cities by train or by air?
Both train and plane are convenient for travel between Xi'an and other major cities, likes Beijing, Guangzhou, Kunming and Shanghai.
If the train journey lasts more than six hours, you are recommended to take a flight, except for the journey from Xi'an to Lhasa. The extraordinary natural scenery on the train journey between Xi'an and Lhasa is well worth seeing.
From
To
Travel Time by High-speed Trains
By air
Xi'an

 

 

Shanghai
6–7 h
2h 15mins
Beijing
5–6 h
2h
Chengdu
11-16 (no High-speed Train)
2h
Guangzhou
7–9 h
2h 45mins
Shenzhen
9–10 h
2h 50mins
Zhangjiajie
18 hour (no High-speed Train)
 
Guilin
10 h
2h 10mins
The 144-hour visa-free transit policy makes Xi'an a more convenient destination for tourists.
We help you avoid all the problems of public transportation in Xi'an, from exposure to counterfeit money, to getting lost, to fake rides by rogue drivers.  You could also create your Xi'an trip based on your destination, dates, activities and budget, our travel experts will take care of all you need.
Further Reading
For an authentic travel experience, contact one of our travel advisors. Our local experts are always ready to create a hassle-free tour for you.