Xian Shopping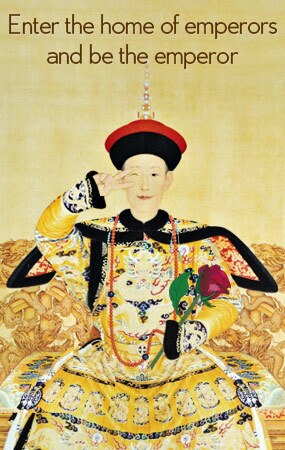 Xian Local Products:
Xi'an is famous all over the world not only for its unique ancient cultural history but also for its fantastic Chinese souvenir shopping. Some excellent offerings specific to Xi'an include: Chinese calligraphy rubbings, Tang pottery replicas, Terracotta Warrior replicas, Folk paintings, Folk paper cuttings and Green porcelain. If you are interested in calligraphy, it is really a highly commendable opportunity to get your favorite Chinese calligraphy rubbings in Xi'an. The eye-catching and colorful Folk Painting, one fantastic and very special type of souvenir from Xi'an, overflows with the atmosphere of Chinese country life and is widely enjoyed by travelers to Xi'an. Paper cutting is an extremely popular folk art in the Shaanxi Province villages. On holidays and weddings, villagers like to decorate the doors and windows of their homes with colorful paper cuttings. Tang Dynasty pottery, with its distinctive blue, green, and yellow color glazes is still hand-made as it was during the Tang. As we mentioned above, one thing you have to do is to visit the Terracotta Army site while traveling in Xi'an; but what is more exciting is to buy a Terracotta Warrior as a souvenir.
Xian Shops and Stores:
Xi'an is also a thriving business district for selling almost everything you could ever want: clothing, antiques, musical instruments and other souvenirs and cultural items. Streets of market near the Muslim behind the Drum Tower, Calligraphy Street, East Street (Dongda Jie), West Street (Xida Jie), South Street (Nanda Jie), Baihui Market and Kangfu Lu are typical areas for shopping in Xi'an City.
For an authentic travel experience, contact one of our travel advisors. Our local experts are always ready to create a hassle-free tour for you.