Impression Sanjie Liu Night Show Tickets
Impression Sanjie Liu is an outdoor night show on the Li River, in Yangshuo and, Guilin. Against a backdrop of waters and mountains, the show integrates local folk songs, traditional ethnic performances and fishing lights on the Li River, telling a legendary story of Sanjie Liu, a brave girl who was renowned for her singing to resist the local cruel oppressors.
Seat Types and Prices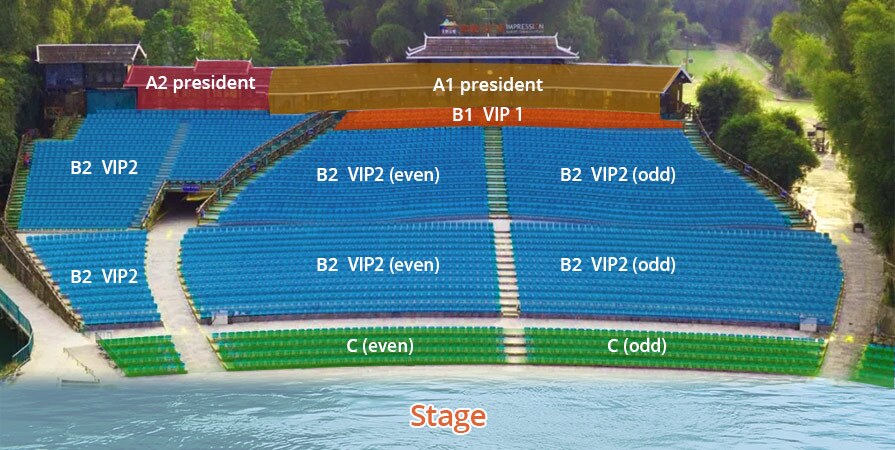 Show Time
First run: 19:40
Second run: 21:15
(the show closed for a month during Chinese New Year)
Duration: 70 minutes
Address: 1 Tianyuan Road, East Street, Yangshuo County, Guilin
Remarks: There are totally over 3,000 seats in the theater. For make sure you have enough time for ticket collection and find out your seat, we suggest getting there 50 minutes beforehand.
Latest news: the Impression Show will close for maintenance during 2nd.Jan, 2020 to 26th Jan, 2020, ticket booking not available at this period.
VIP2 Seat B2
Row: 15-31
Total Seats: 2400
Guarantee booking of the first run
Adult $39 ( ≥ 140cm )
Child $20 ( 120-139cm )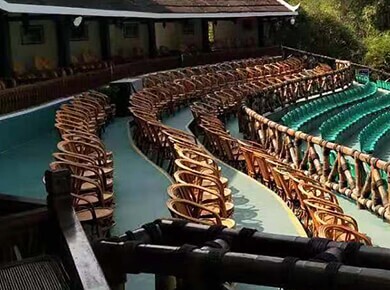 VIP1 Seat B1
Row: 32-34
Total Seats: 80
Bamboo chairs with back support
Adult $52 ( ≥ 140cm )
Child $20 ( 120-139cm )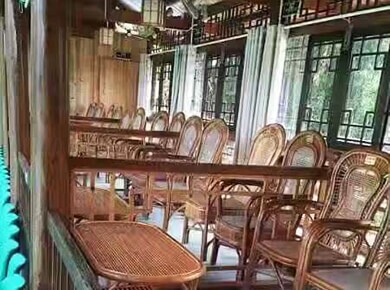 President Seat A2
Row: Indoor seating on the top left
Total Seats: 10
A cabin with bamboo chair and a table
Adult $70 ( ≥ 140cm )
Child $20 ( 120-139cm )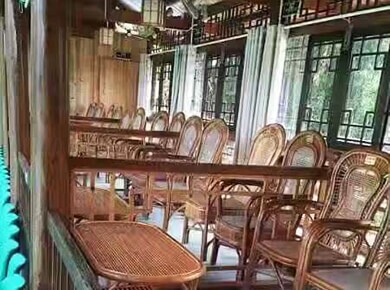 President Seat A1
Row: Indoor seating on the top middle
Total Seats: 17
A cabin with bamboo chair and a table
Adult $99 ( ≥ 140cm )
Child $20 ( 120-139cm )
Price Inclusions
Impression Show Ticket
Service fees of booking
Child between 120cms(3.9ft)-139cms (4.6ft) enjoy child price with a separate wooden chair
Child under 120cms(3.9ft) is free without seat 
Cancellation Policy
Cancellation received 7 days before departure: 100 % refund of all monies paid
Cancellation received from 3 to 6 days before departure: 50% of ticket price
Cancellation received less than 48 hours before departure: 100% of the ticket price
No-show travelers will be charged 100% of the ticket price
Differences of Various Seat Types
Seat Type
Rack Rate (CNY)
Chair
Remarks
Regular C
228
Plastic seats with no backrest
Might be arranged to one side outside of the stage.
VIP B2
268
Plastic seats with backrest
Best area to enjoy the show in its fullest.
VIP B1
358
Bamboo chairs with back support
80 chairs available, more comfortable seating
Presidential A2
480
Indoor seating unaffected by weather conditions
17 seats available
Presidential A1
680
Indoor seating unaffected by weather conditions
About 40 seats available

Bottom seats provide clear views of the performance while higher seats offer spectacular panoramic views. Generally speaking, it is recommended to take the cost-effective VIP B2 seats.
Steps for Making a Reservation

What to See on the Show
The whole performance consists of five colors to display the unique culture and living styles of local minority people.
World's Largest Real-scene Show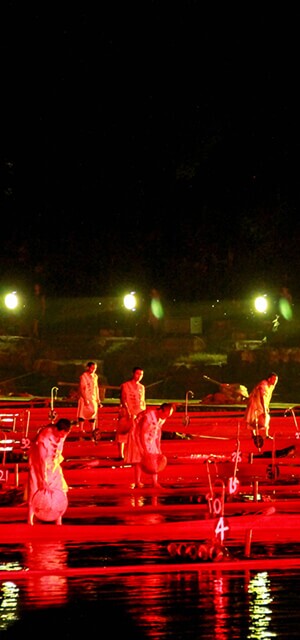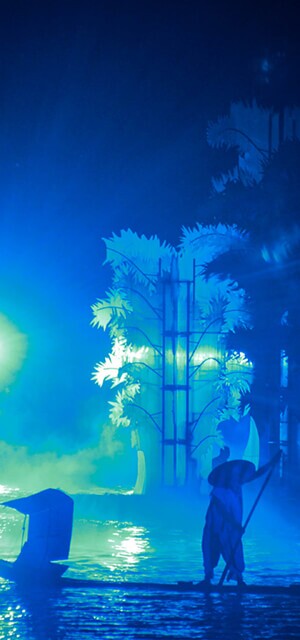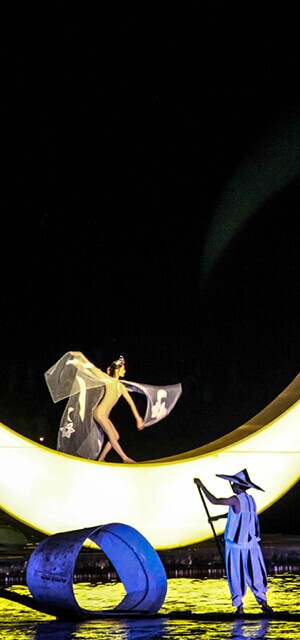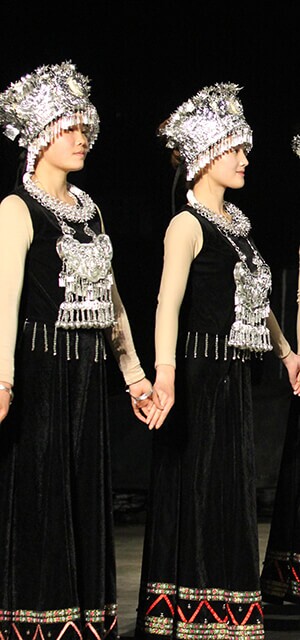 How to Collect Your Tickets
Book tickets with us and collect tickets near the ticket office at theater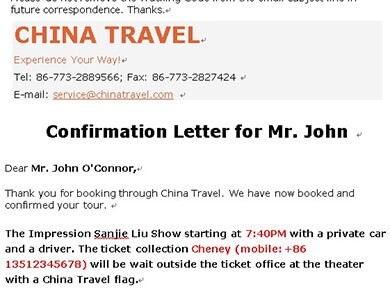 1Receive a confirmation letter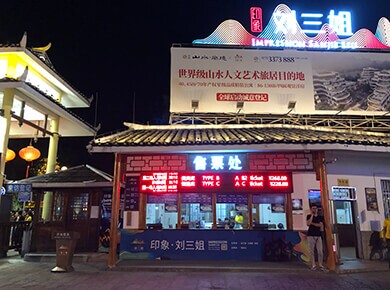 2Collect ticket outside ticket office from our staff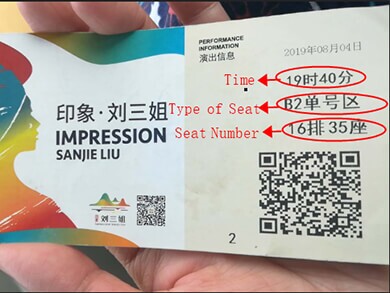 3Read your seat number on ticket
Why Book with Us?
Guilin Local Experts
As a company based in Guilin, we know how to deal perfectly with any problem you might have before/on/after the show.
One-Stop Service
We can handle all your concerns. Not just reservations and transfers, your guide/driver will even pick up the show tickets for you.
Trustworthy
100% direct booking guaranteed, with no forced shopping, dodgy detours, sneaky extras, or any other nasty surprises.
Customer Frequently Asked Questions
1. How to get to the show?
Walk downstream (southeastwards) from West Street for 30 minutes (5 minutes by battery cart) to the entrance of the theater on East Street.
Book a private transfer with us include hotel pick up, transfer back to your hotel after the show, and ticket collection for convenient and carefree.
2. Is it possible to catch the cormorant fishing and Impression Liu Sanjie Show on the same night?
3. Are there any dress codes to watch Impression Liu Sanjie Show?
4. Will the show be canceled if it rains?
CONTACT US
Send us a message and get response within one working day! Your personal information will be totally confidential.