Beijing Tours
Welcome to Beijing! With a history of more than 3,000 years, Beijing is a masterpiece of ancient and modern times, waiting for you to explore. Whether it's the majestic Forbidden City, the lofty Great Wall or the peaceful Summer Palace, even the most traditional hutongs, our Beijing tours cover more than your expectation.
Beijing is an inclusive city. Here, you can not only appreciate the splendid past of Chinese imperial family but also experience the authentic neighborhood life, as well as its natural beauty and profound cultures. Now, China Travel has always been ready to provide you with a superb Beijing travel and make your trip a fantastic experience!
Want your Great Wall experience to be a bit more special? Please to see our THE GREAT WALL TRIPS.
Experience Beijing Your Way
Freedom to Create Your Kind of Holiday
One-Stop China Trips
Good Value and Care
Suggested Itineraries for Visiting Beijing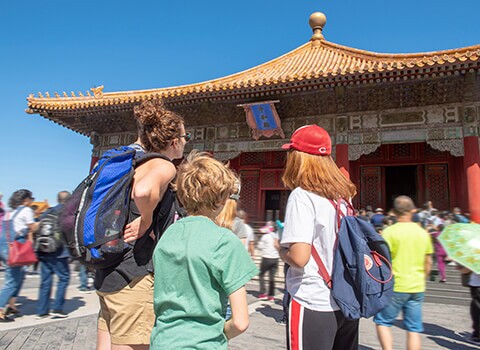 Plan AThe Great wall of Beijing, Temple of Heaven
Plan BThe Forbidden City, Jingshan Park, Hutong tour includes rickshaw ride
Plan CHutong tour includes rickshaw ride, Summer Palace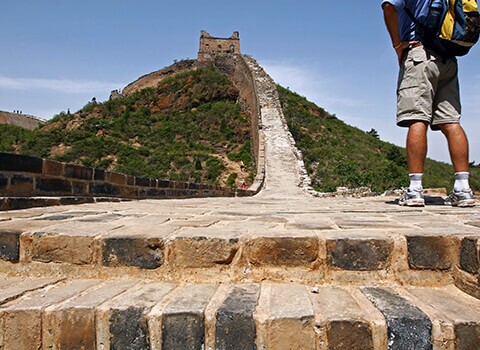 Plan A The Forbidden City, Hutong Tour + to The Great Wall, The Temple of Heaven
Plan B the Forbidden City, The Great Wall+ Hutong tour, The Summer Palace
Plan CIn-depth Great Wall Hike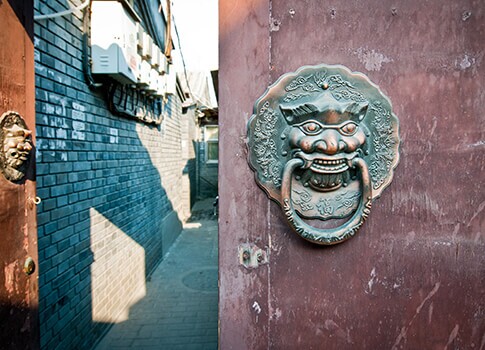 Plan A2 days trip + The Summer Place, Lama Temple, exterior visit of Beijing Olympic Stadiums
Plan B2 days trip+ 798 Art Street/Beijing Zoo(pandas), Beijing Capital Museum, Lama Temple, Guozijian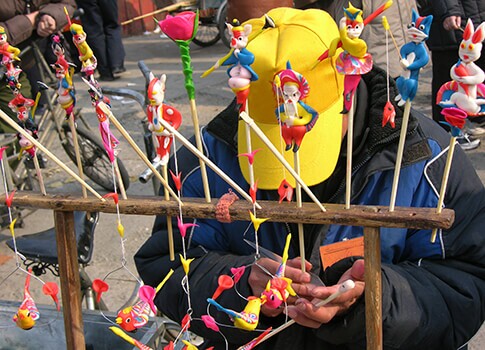 Plan A2 days city must-see +798 Art Street, Beijing Capital Museum, Beijing Zoo (pandas), Lama Temple, Guozijian +The Summer Palace, Beijing Olympic Stadiums
Plan B 2 days Great Wall Hike + 2 days city must-see
Customers Frequently Asked Questions
1. What's the best time to visit Beijing?
Beijing attracts thousands of visitors all year long. April, May, September and October are the best months because of the fine weather . But try to avoid May 1st to 3rd (the Labor Day Holiday) and October 1st to 7th (the National Day Holiday). Beijing is especially crowded during these holidays.
| Seasons | Average Temperature on the Wal | Weather | What to Pack | Crowding(/5) |
| --- | --- | --- | --- | --- |
| Spring (Mar.-May) | 11℃-24℃ (52℉-75℉) | Cool-warmer | sweater - long sleeve | 3 |
| Summer (Jun.-Aug.) | 30℃      (86℉) | Hot-hottest | T-shirt and sun-glass | 4 |
| Autumn (Sept.-Nov.) | 8℃-18℃  (46℉-64℉) | Cool-cold | long-sleeve - warm jacket | 3 |
| Winter (Dec.-Feb.) | -5℃-5℃  (-41℉-41℉) | Very cold | down jacket and gloves | 2 |
2. How far from Beijing to Xi'an, Shanghai and other destinations in China?
3. Which section of the Great Wall to visit?
3. How to plan my Beijing trip?
4. Do I need a visa for Beijing?
CONTACT US
Send us a message and get response within one working day! Your personal information will be totally confidential.