How to Plan a Tour to Shanghai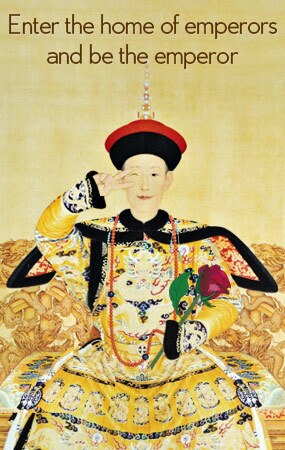 Shanghai, one of the most exotic, lively, and interesting destinations to visit, is definitely a trip that all travelers must go. Thousands of visitors flock there every year, armed with extensive plans, a hefty guidebook, and a sense of adventure, to experience its exquisite cultural symphony.
Once known as "The Paris of the East", Shanghai is a city where East meets West, a glorious combination of antiquity and modernity. So check out this destination filling with both traditional and modern buildings, spots, cuisines, and time-honored traditions practiced by the people – a contrast that you should experience.
There are many reasons why this place is consistently visited by tourists all year round. Hence, if you're planning out a trip soon, here's a detailed guide on how and what you can do in Shanghai.
Best Times to Visit Shanghai – Spring and Autumn
The two best periods to visit Shanghai: Spring (from March to May) and Autumn (from September to November). Because the moderate temperatures in these two periods give travelers the most comfortable feeling. There is no extreme weather in Shanghai and temperature of is friendly all year round. It's not too hot in the summer months and not too cold in the winter season.
Rainy Season
The period from mid-June to mid-July. The average rainy days in these two month are 28 days. Prepare to carry your rain gear with you all the time if you are to travel during this period.
Summer and Winter
The temperatures can rise to a staggering 39 degrees centigrade in July and August, and there is much rain in summer. The sultry weather might make your trip uncomfortable.
Similarly, though it seldom rains in winter, the cold and damp winter climate is unpleasant. The temperatures can down to 5 degrees centigrade. But at this time, there will be less visitors in Shanghai. So, if you don't want to see crowds, winter is a good time to visit Shanghai. The scenery is still nice and temperature is bearable.
The Peak Tourist Season
It comes during Chinese New Year, and week-long vacations usually start on International Labor Day (1st to 3rd May) and National Day (1st to 7th October).
If you visit Shanghai during these periods, be prepared to encounter enormous crowds of people at the airports, shopping zones, tourist attractions, hotels, and restaurants. So, tour with us, we will try our best to make your tour smooth and make you feel comfortable.
Monthly Shanghai Weather
| Month | Temperature | The Average Number of Rainy Days | Climate Information |
| --- | --- | --- | --- |
| January | 0.3℃ (32.54℉) to 7.6℃ (45.68℉) | 9 | cold especially at night and a little dry |
| February | 1.4℃ (34.52℉) to 8.7℃ (47.66℉) | 10.6 | cold and humid |
| March | 4.9℃ (40.82℉) to 12.6℃ (54.68℉) | 13.1 | moist and not cold |
| April | 10.4℃ (50.72℉) to 18.5℃ (65.3℉) | 13.4 | warm and comfortable |
| May | 15.3℃ (59.54℉) to 23.2℃ (73.76℉) | 14.5 | warm and wet |
| June | 20.1℃ (68.18℉) to 27.8℃ (82.04℉) | 13.7 | hot and wet |
| July | 24.7℃ (76.48℉) to 31.8℃ (89.24℉) | 11.5 | sweltering and wet |
| August | 24.7℃ (76.46℉) to 31.6℃ 88.88℉) | 9.9 | sweltering and moist |
| September | 20.5℃ (68.9℉) to 27.4℃ (81.32℉) | 12 | a little hot and wet |
| October | 14.3℃ (57.74℉) to 22.4℃ (72.32℉) | 8.3 | cool and a little dry |
| November | 8.6℃ (47.48℉) to 12.6℃ (62.24℉) | 7.9 | cool and dry |
| December | 2.7℃ (38.86℉) to 10.7℃ (51.26℉) | 7.9 | cool and dry |
For more Shanghai temperature and weather: http://feitingtravel.com//shanghai-travel/weather.htm
What Are the Best Things to Do
Shanghai, called "Mo Du (魔都)" by Chinese people (Mo means ambition and Du means metropolis.), is a sprawling multi-cultural metropolis, incorporating an eclectic blend of both traditional and contemporary features. With a reputation as a world-famous metropolis and tourist resort, Shanghai possesses abundant attractions for visitors to savor, and it won't let you down.?
Water Towns Near Shanghai - Why to visit water towns?
Escaping from pressure: Slow down and listen to romantic stories or anecdotes that took place there. Take a boat trip and relax.
Convenient transportation: They are close to big cities, so transportation is convenient and basic infrastructure is well established.
Ancient atmosphere: They preserve well an ancient atmosphere and ordinary people still live there. With our insightful local guides, visitors can understand the culture of water towns very well.
Zhujiajiao Water Town
Zhujiajiao belongs to the Qingpu District of Shanhai and it is the typical water town of Jiangnan. And it is located at the junction of Jiangsu, Zhejiang and Shanghai with prosperous economy and culture, known as "the largest town of Shanghai". Its North Street was selected as one of "Top Ten Leisure Streets in Shanghai".
Nanxun Water Town
Nanxun is affiliated to Nanxun District, Huzhou City, Zhejiang Province. It is located at southern shore of Taihu Lake. It has a very long history of more than 7000 years. And it is the AAAAA class scenic spots. The better seasons to travel are spring and autumn.
It's hard to decide which one to visit among those water towns. You will be clear, after read the distinctive features and differences contrast: Shanghai Water Towns
The Oriental Pearl TV Tower
Oriental Pearl TV Tower serves as the symbol of Shanghai, at a surprising height of 486 meters. It is the third tallest radio and TV tower in the world. At the top, you can have a panoramic view of the Bund as well as a bird's-eye view of the magnificence of Shanghai.
The Bund
The Bund is another renowned landmark. There are various buildings in different architectural styles, including Gothic, Baroque, Romanesque, Classical and Renaissance. It is recommended to visit the Bund at night,when all the colorful lights are lit up, making it a dazzling and wondrous world.
Yuyuan Garden
Regarded as the most beautiful garden south of the Yangtze River,Yuyuan Garden has an exquisite layout. The pavilions, corridors, courtyards, halls, stones and streams in the garden form a tranquil and unique picture which vividly shows the quintessence of southern Chinese landscape design in the Ming (1368-1644 AD) and Qing (1644-1912 AD) dynasties.
This bustling pedestrian street is a must-see metropolitan destination, attracting thousands of fashion-lovers from all over the world. Over 600 shops on the road offer many famous brands, superior quality, and new fashions. At night, flashing neon signs illuminate the magnificent buildings and spangle the night sky.
Bright yellow saffron walls, upturned eaves, and symmetrical courtyards and halls, make the Temple readily identifiable. It houses two precious seated jade Buddhist statues, rare porcelain works of art, encrusted with jewels. The sparkling and crystal-clear white jade gives the Buddhas the beauty of sanctity. This Temple receives many visitors and worshipers daily.
Disneyland Park
As the sixth in the world and the first in mainland China, Shanghai Disneyland Park creates many records among the existing Disney parks: it possesses the tallest theme castle, the first garden-designed zone and the first pirate-themed garden. Besides, it combines movie figures with Chinese elements, such as the Chinese Zodiac Murals.
Recommended Time in Shanghai and Vicinity – 1~4 Days
It's best to spend 1-4 days in and around Shanghai, allowing enough time to visit the main tourist attractions in the city, as well as to enjoy the beautiful water towns nearby.
1-Day
2-Day
Plan A: Shanghai highlights + a water town
Plan B: Shanghai highlights + Tongli + Suzhou
Plan C: Shanghai highlights + interesting activities like sidecar experience
Recommended itinerary:2-Hour Shanghai Side-car Experience
3-Day
Plan A: Shanghai highlights + West Lake in Hangzhou + a water town
Plan B: Shanghai highlights + Hangzhou highlights + Suzhou highlights
Recommended itinerary:Shanghai and Tongli Water Town Tour
4-Day
Food You Should Try
Shengjian Steamed Stuffed Bun
This is a kind of fried and steamed bun, with sesame and chives on the outside and meat on the inside. It's popular for its crisp wrapper, thick soup and tender meat.
Xiaolong Steamed Stuffed Bun
This is another kind of steamed bun with meat stuffing, renowned for its tender wrapper and fresh meat. It is named after the cooker "xiaolong", which is weaved using bamboo skin.
Xiekehuang
This is a kind of baked pastry with sesame on the outside, popular for its crunchy wrapper as well as stuffing, which can be sweet or salty. It is so-called ('crab-shell-yellow') because its round shape and yellow color resembles crab shell.
What to Buy
Xie Fuchun Cosmetics
Come to the southern region of Yangtze River to visit Xie Fuchun cosmetics (with skin care products), an old cosmetics brand with a history of hundreds of years. It is famous for its elegant aroma and pleasant skin-care products.
White Rabbit Creamy Candy
This is the most popular candy in China with a history of nearly sixty years. It is popular for its smooth and silky taste, and milky and sweet flavor. Besides, it was born at a time of scarcity, so it's a precious memory in the minds of many Chinese over-60s.
Getting to and Around Shanghai
Getting to Shanghai
For international passengers, you can reach Shanghai by air or boat. You can go via Beijing, Hong Kong or Guangzhou if you can't get Shanghai direct. Shanghai is linked to the rest of China by efficient rail and flight networks.
Shanghai Pudong International Airport: Located in Pudong New District, approximately 30 kilometers (18 miles) east of downtown Shanghai, this is the biggest airline hub in eastern China.
Shanghai Hongqiao International Airport: Located in Hongqiao County, the western suburbs of Shanghai, this is approximately 13 kilometers (8 miles) from the city center. Together with Pudong International Airport, it serves as one of the busiest airports in the east of China.
Wusongkou International Cruise Terminal, Wusongkou International Cruise Terminal and Waigaoqiao International Cruise Terminal.
Shanghai is the hub of China's railway network. There are three major railway stations in the city: Shanghai Railway Station, Shanghai Hongqiao Railway Station, and Shanghai South Railway Station.
Getting Around Shanghai
The transportation is very convenient in Shanghai. There are many ways to get around, like metro, city bus, sightseeing bus, taxi and public bicycle.
Maglev Train
Starting at Longyanglu Station at Line 2 of Shanghai Metro and ending at Shanghai Pudong International Airport, Shanghai Maglev Railway is the very first elevated maglev line in commercial operation in the world.
It can run at the amazing speed of 430 miles per hour, which means it can take you from downtown Shanghai to Shanghai Pudong International Airport in only 8 minutes.
By Public City Transportation
Metro: The Shanghai Metro leads in all directions, with 14 lines and 366 stations.
Bus: The Shanghai Bus System is also very developed. The buses can reach many small places the metro cannot reach.
Sightseeing bus: This is a good choice if you want to do some sightseeing in downtown Shanghai, because it only stops at scenic spots, which will save you much time.
Private Transfer Service
China Travel's private transfer service offers chauffeured service as an expedient and opulent alternative to public transport. Its private tours provide fully-equipped vehicles, catering well for you, along with an English-speaking driver and a well-informed guide. It will make your trip more smooth and convenient. See more on Shanghai transport.
Recommended Accommodation
Luxurious Hotel
Stay in a riverside hotel along the Bund to watch the splendid skyline of Pudong
Waldorf Astoria Shanghai on the Bund(Five-star) Ranked #2 on Trip Advisor
Fairmont Peace Hotel Shanghai (Five-star) Ranked #7 on Trip Advisor
Les Suites Orient, Bund Shanghai (Five-star) Ranked #20 on Trip Advisor (Best price among all the five-star hotels on the Bund )
Hotels in Pudong
Mandarin Oriental Pudong (Five-star) Ranked #1 on Trip Advisor
Four Seasons Shanghai Pudong (Five-star) Ranked #2 on Trip Advisor
Comfortable Hotel
Some hotels are not that expensive, but the location is good. Such as the Bund Hotel (near the Bund, 4-star).
Economic Hotel
If you are not too concerned about the environment around your accommodation, there are lots of hostels available, such as as Kingstown Hotel Plaza Shanghai, Jinjiangzhixing Hotel, Seven Days Hotel, and so on.
Classic Tour Itinerary for Inspiration
As the most extensive base for China's industrial technology, its largest financial and commercial center, and one of its most important seaports, Shanghai is a tourist magnet. If you are looking for a short trip to Shanghai, here's an itinerary that includes the most breathtaking and popular water towns in and around the city.
Remember that you are always welcome to create a tour with us.
Visit Shanghai and Famous Tongli Water Town
Tongli Water Town
Tongli, with a history of over 1,000 years, is a beautiful, picturesque Chinese water town. It has quaint stone bridges and well-preserved ancient architectures, including private gardens, temples and houses. The Tuisi Garden (a UNESCO World Heritage Site) and Three Bridges are the essence of Tongli.
What to Prepare
Before your tour, it may be a good idea to put on elegant clothes (such as dress or trousers), which will allow you to integrate into the tender town and help you take more impressive photos.
How to Get There
As above, our car will be in charge of your transportation to Tongli and back to Shanghai in a day. It will take a bit longer to drive there, about two hours.
Food
There are many yummy Shanghai snacks in Tongli, such as wadisu, gordon euryale porridge and so on.
What to Buy
Special local products in Tongli are its leaf-vein bookmarks, with details that may give you a big surprise. They are available in souvenir shops.
Want to enjoy more in Tongli? Our Shanghai and Tongli Water Town Tour will satisfy your curiosity.
By visiting the water towns, you can explore the elegant side of Shanghai. These three towns are just an hour's drive from downtown Shanghai, and are known fordelicious snacks, delicate stone bridges, decorative streams, and deciduous willow trees.
Zhujiajiao Water Town
Located in Qingpu District, west of Shanghai, Zhujiajiao is known as the "Venice of Shanghai" because of the rivers crossing through the town. Along the rivers there are 36 bridges and 9 streets, subtle and nostalgic.
Standing on either side of the streets, houses built during the Ming (1368–1644 AD) and Qing (1644–1912 AD) dynasties are well-preserved, delicate, and full of local architectural features.
What to Prepare
Before your tour, you need to charge your camera and cellphone, because Zhujiajiao is so beautiful, you may want to take many photos.
How to Get There
In our One Day Zhujiajiao Water Town Tour from Shanghai, our car, an air-conditioned 7-seater business car, will wait for you outside your hotel, and then send you directly from your hotel to Zhujiajiao. When you finish your tour, the car will also deliver you back to your hotel.
Food
You can have a taste of many local Shanghai snacks in Zhujiajiao, such as sauced pig's feet, zongzi with meat in it, boiled shrimps with shell in salt water and so on.
Seven Treasures Water Town
Located in the Minhang District, southwest of Shanghai, it's said that Seven Treasures got its name from seven treasures there: a Buddha, a bell, lotus scriptures, sacred trees, a gold chicken, a jade axe and jade chopsticks.
The town is basically divided into two streets – South Street, famous fordelicious snacks; and North Street, renowned for fantastic antiques.
What to Prepare
Given that Seven Treasures is full of snacks or antiques, you may need to bring some extra money, in case you want to buy some things.
How to Get There
As with the Zhujiajiao tour, our car will be in charge of your transportation to Seven Treasures and back to Shanghai.
Food
South Street offers you many local Shanghai snacks, such as stuffed roast chicken wrapped in lotus leaves, boiled mutton, hitom cake, and so on. What to Buy
In North Street, you may be interested in all kinds of tourist crafts, antiques, calligraphy and paintings.
Want to have a good tour to both Zhujiajiao and Seven Treasures in a day? Our One Day Zhujiajiao Water Town Tour from Shanghai is the perfect tour for you. http://feitingtravel.com//china-day-trips/shalc-18.htm
Visa-Needed or Visa-Free
If you make a special trip to Shanghai, you may need a visa for China. But if you meet the conditions of 144-Hour Visa-Free Transit, you can have a trip in and around Shanghai without a Chinese visa. To learn more about 144-Hour Visa-Free Transit, please click Visa-Free Transit in China for Up to 144 Hours.