How to Plan a Tour of Beijing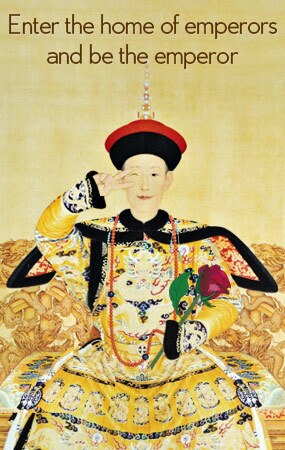 Beijing, known as Peking in the past, is one of the most popular cities throughout the world. If you are planning a trip to Beijing, then you've come to the right place. This page will methodically give you some travel information and ideas on what you can do in Beijing, in order to help you make the most of this three-thousand-year old city.
Best Time to Visit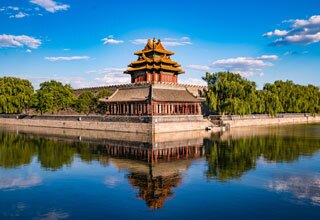 Typically, the best periods to visit Beijing are spring and autumn, with very comfortable weather and pleasant scenery. If you prefer a certain kind of season, however, you should read this section to be more prepared.
Spring (April-May)
Spring is one of the best times of the year to visit the city for a couple of strong reasons. First of all, you'll avoid the extreme temperatures that show up in summer and winter; second, you'll get there just in time for the Cherry Blossom Festival (lasting from late March to the end of April). Although the nights are rather chilly, you'll be alright with light clothes for most of the day.
Summer (June-August)
The average temperature in Beijing is not too high - about 72°F (22°C). However, there are hot peaks on some summer days when temperatures easily reach 104°F (40°C). Therefore, you'd better travel with really light clothes.
On the bright side, most places have air conditioning. The main activities for tourists involve hiking in the countryside, where the air is fresher, or splashing about in the Water Cube, an Olympic swimming venue.
Autumn (September-October)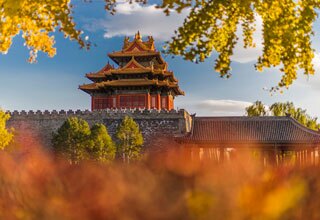 Autumn is definitely another great time to come to Beijing. The average temperature is around 62°F (16.6°C). More importantly, autumn is harvest season around the capital and you'll find vivid colors at Fragrance Hill and Badaling National Forest Park.
Winter (November-March)
Winter in Beijing lasts from November to March, and is long, dry and chilly. During winter, the average temperature is 32°F (0°C). Therefore, be prepared and bring fur-lined boots and even thermal underwear as well as your usual warm clothes. One of the most amazing sights in this season is the frozen lake by the Summer Palace on which people ice skate regularly.
Top Things to Do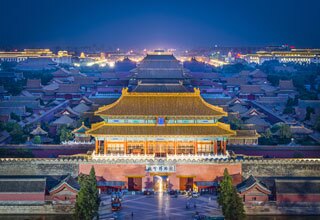 As an ancient capital, Beijing has many stories hidden in the thousands of years of history, waiting for you to explore. Here are some of the highlights:
Discover the deep secrets of the 24 emperors in the Forbidden City.
Enjoy the lit-up views on the Simatai Great Wall at night.
Take a leisurely boat tour on Kunming Lake of the Summer Palace.
Learn about everyday culture of Beijing neighborhood while visiting the Hutongs.
Experience a kung fu show and Peking opera with our Beijing Tours.
Where to Stay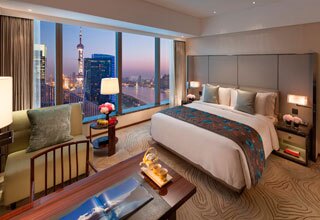 The Wangfujing (王府井) area is one of the best choices for accommodation because it is located near Tiananmen and the Forbidden City. Other smart choices are Nanluoguxiang (南锣鼓巷) and Houhai (后海), where you can easily get access to bars, food stalls and the Hutongs. And Xidan (西单) area is one of the best places to go shopping.
Recommended Hotels: Peninsula Hotel Beijing (5-star), Crowne Plaza Hotel Beijing Chaoyang U-Town (5-star), Hotel Eclat Beijing (boutique), Novotel Peace Hotel Beijing (4-star).
Must-Try Food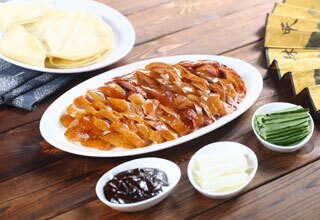 Aside from its profound culture and history, Beijing, being the capital of China, has various kinds of food from all over the country, as well as from almost every part of the world. The following authentic Beijing specialty dishes are ones that you should not miss:
Peking Duck - icon food of Beijing, featuring its crisp skin;
Instant-boiled mutton - also called mutton hotpot, smart choice in winter;
Moo Shu Pork - slices of pork with mushrooms, eggs and other ingredients;
Noodles with Soy Bean Paste - traditional Beijing style.
Recommended restaurants and food streets: Quanjude (全聚德) Roast Duck, Dadong (大董) Roast Duck, Ghost Street (Gui Jie, 簋街), Nanluoguxiang, Wangfujing Snack Street. Or, check The Most Popular Restaurants in Beijing Hutongs for more.
Contact us to customize your private food tour in Beijing!
4-Day Sample Itinerary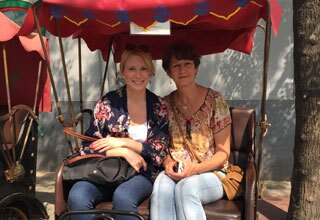 If you are going to visit Beijing for the first time and only want to see the essence of Beijing, planning a 4-day trip is quite reasonable:
Day 1: Check in and adjust to the different time-zone; Quanjude Peking Duck for dinner.
Day 2: Explore Tiananmen Square, the Forbidden City, and the Hutongs.
Day 3: Watch local people doing morning exercises at the Temple of Heaven and climb up Mutianyu Great Wall in the afternoon.
Day 4: Visit the Summer Palace and end your Beijing tour.
See our Walk into Beijing for detailed descriptions.
Visa-Needed or Visa-Free
Usually, foreigners need a Chinese visa when traveling or establishing a business in China. But if you meet the qualifying criteria for China's 144-hour visa-free transit policy, you can have a trip in and around Beijing without a Chinese visa. Click Visa-Free Transit in Beijing for Up to 144 Hours to learn more.
Travel Tips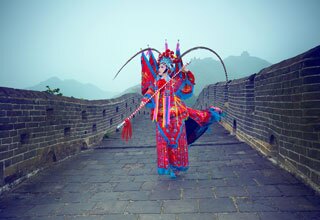 1. Try to avoid the peak season when traveling to Beijing, including Labor Day (May 1st, 3-day bank holiday), National Day (October 1st, 7-day bank holiday), and school holidays (summer vacation, from the end of June to beginning of September, and winter vacation from January to February).
2. Make sure, prior to departing, that your credit card can be used in China, and bring some Chinese currency (Yuan) as well.
3. Learn some background information about the history and culture of Beijing before you come.
4. It is very easy to get stuck in traffic jams in downtown Beijing, so try to take the subway whenever possible.
5. Get some souvenirs to bring home: cloisonné items, indigenous Chinese teas, Neiliansheng (内联升) cloth shoes, Ruifuxiang (瑞蚨祥) traditional Chinese gowns.
Make the Most of Beijing with China Travel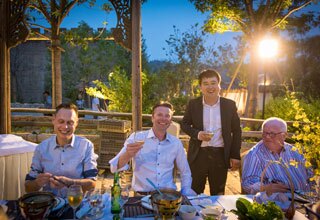 Please see our popular trips for exploring ancient Beijing:
Besides, China Travel has developed some special activities in Beijing, for you to experience traditional Chinese art forms, like paper-cutting. Feel free to contact us if you want to add these activities to your itinerary.