How to Plan a Xi'an Tour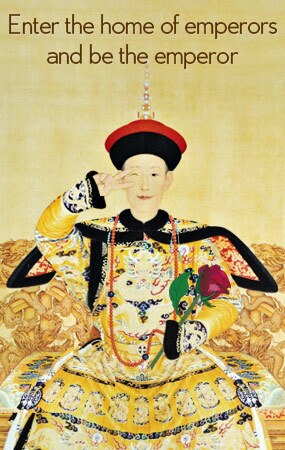 Xi'an, known as one of the "eight wonders of the world", lies in the center of the Guanzhong Plain, in the northwest of the People's Republic of China.
Xi'an was established over 30 centuries ago and is the oldest city in China. Going to Xi'an you will get to know more about the history of ancient China.
Being the capital of Shaanxi province, this city claimed a prominent role during 13 of the most important Chinese dynasties, including the Tang (618-907 AD), Sui (581-618 AD), Han (206 BC-220 AD), and Qin (221-206 BC).
It marks the beginning of the Silk Road and is the home of the Terracotta Army of Emperor Qin Shi Huang.
If this is your first time to visit Xi'an, we recommend you plan your trip step by step.
1. How should I get my visa to China?
2. What is the best time to visit?
3. How do I get there?
4. Where should I visit?
5. How many days should I stay?
6. Which hotel is most suitable?
7. What should I eat?
Clarifying these things will help you create your own Xi'an holiday to see more, feel more and touch more than what you may have seen in books or websites.
Visa
If your China trip will include several popular destinations, such as Beijing, Shanghai, Chengdu, or Xi'an, you will need to get a visa for China. To see how to apply for a China visa, click here.
If you only visit Xi'an, however, you can enjoy 3 days of visa-free access to Xi'an, if making an international transfer at Xi'an Xiangyang International Airport.
The Best Time
The best time to visit Xi'an is during spring or autumn, when the weather and temperatures are more comfortable for outdoor activities.
In the low season from November to March, the price of hotels, transport and guide service fees will be good value compared with the peak season from May to October. So visiting Xi'an during the winter may also be a good option.
Please see Xi'an weather for more weather information.
Getting There
It is very convenient to get to Xi'an by flying from Macau, Hong Kong, Seoul, Singapore, San Francisco or other cities.
Flights from other cities in China – such as Beijing, Shanghai, Chengdu, Guilin, Guangzhou or Shenzhen – to Xi'an often only take three hours.
Taking a high-speed train is also a good possibility, to experience China's scenery at speeds of up to 300 km/hour.
For more information about transport to Xi'an, see here.
Where to Visit
With its long history, Xi'an has rich historical and cultural sites worth visiting. You should not miss the must-see attractions below:
1. City Wall
Walking the city wall on the perimeter of Xi'an takes 4 to 5 hours, and tourists can take in the beautiful scenery of the landscaped park and moat that surround the wall.
Bicycles for one to three people are available for rent.
2. Shaanxi Historic Museum
Here, you will find a collection of local artifacts dating throughout the province's history from the Neolithic period (15,200-4,500/2,000 BC) to the Qing dynasty (1644-1912 AD).
3. Terracotta Warriors
This historic site was created about 2,200 years ago. It contains the figures of 8,000 soldiers and warriors that an emperor created for his protection in the afterlife.
To observe how the terracotta warriors were made by local people and to try to make a small souvenir of the terracotta army will be a once-in-a-lifetime experience for you.
4. The Muslim Quarter
The Muslim Quarter is a market place within the Muslim district and part of a large urban sprawl containing numerous shops and restaurants. It is most noted for its lamb soup and kebabs.
The Great Mosque, Drum Tower, and Bell Tower are multi-story structures you can climb for a bird's-eye view of Xi'an. Conveniently, they are all close together.
5. Big Wild Goose Pagoda
Xi'an's most famous landmark, this is one of China's best examples of a Tang-style pagoda.
6. Mount Huashan
This is one of China's more dangerous mountains. If you are young at heart, walk the narrow plank along the cliff at Mount Huashan, and create an unforgettable experience in your travel story.
Length of Stay
Xi'an is a historical city with famous cultural sites. A 2-day or 3-day stay is very popular among travelers. During such a short-stay holiday, you should try to visit the Terracotta Warriors, the Ancient City Wall, Big Wild Goose Pagoda, Shaanxi History Museum, and Muslim Quarter.
If you only have two days, you are recommended to take the 2-day Xi'an Highlights Trip, on which you can visit most of the must-see attractions and participate in interesting activities around Xi'an.
If you wish to make your trip more interesting and fun, you should not miss Mount Huashan, which is one of the top five mountains in China. Standing near the cliff-edge will be a once-in-a-lifetime experience. Here is a suggested trip for your reference: Xi'an Experience Tour with Mt. Huashan.
Where to Stay
Xi'an has all standards of hotel for different travelers' requirements and budgets. For most travelers, the most important things in a hotel are its location and its standard. Hotels in the city center will generally be preferable to hotels outside the city, say at Mount Huashan.
If traveling during the peak season, you are recommended to book your hotel well in advance.
China travel has selected some hotels with good service and location for your reference.
Our recommended hotels:

5-star: Wyndham Grand Xi'an South (ranked #1 on TripAdvisor)
4-star: Grand Noble Hotel (ranked #13 on TripAdvisor)
3-star: Grand New World Hotel Xi'an (ranked #17 on TripAdvisor)
Local Snacks and Food
Because of its cultural and political significance in ancient China, and because of its large Muslim population, Xi'an has an interesting culinary history.
Muslim Square is famous for its various typical Xi'an snacks, such as flatbread in mutton soup (yangrou paomo), hand-stretched noodles, beef or lamb roujiamo (steamed bread sandwiches) and liangpi noodles.
What to Beware of
There are some things to beware of before setting off to tour Xi'an:
Xi'an has a pleasing cosmopolitan feeling. Simply visiting the famous Terracotta Warriors in itself will make your trip here worthwhile. In fact, people often say: "If you have not been to Xi'an, you have not been to China!"
Xi'an draws great crowds, especially during the summer season. While out walking, you may be jeered or shoved. Hence, stopping to take pictures can be difficult. This can be annoying on hot, stuffy summer days.
When exiting the city's gates, you may be approached by numerous people trying to sell you something. Some can be quite aggressive. It may be best to ignore and push gently past them.
Though Xi'an is best known as an historic site, its older buildings, such as its Bell and Drum Towers, are surrounded by modern malls and high rises. Because the city has grown so drastically recently, there can be lots of air pollution and smog.
Taxi and train rides out to the Terracotta Warriors may seem scary, especially since none have seat belts and drivers tend to drive fast and recklessly. You can hire a driver and tour guide to get you there or have one arranged by your hotel (which is usually more expensive). A cab will get you there in approximately 45 minutes whereas a bus will take at least an hour.
Xi'an has a pleasing cosmopolitan feeling. Simply visiting the famous Terracotta Warriors in itself will make your trip here worthwhile. In fact, people often say: "If you have not been to Xi'an, you have not been to China!"