Beijing Nightlife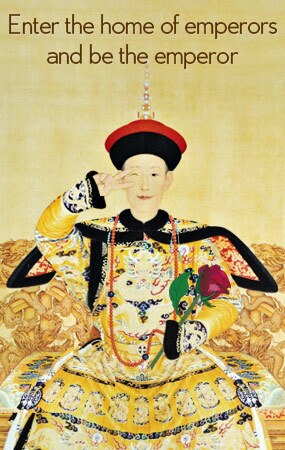 Beijing, the capital of China, is the political, economic, cultural and educational centre. It is a city combining modernity and tradition with many tourist attractions.  Public transportation is very accessible and economical. Beijing is unique and no other city is similar to it. The nightlife is always full of surprises where one can enjoy a variety of cultural nightlife, such as theatres featuring opera, drama, acrobatics and dancing, and a night tour in the hutongs. As it is the cultural centre of Beijing, visitors can readily sample the food cultures of all Chinese regional cuisine. Beijing Roast Duck is by far the most reknown of the Beijing local food.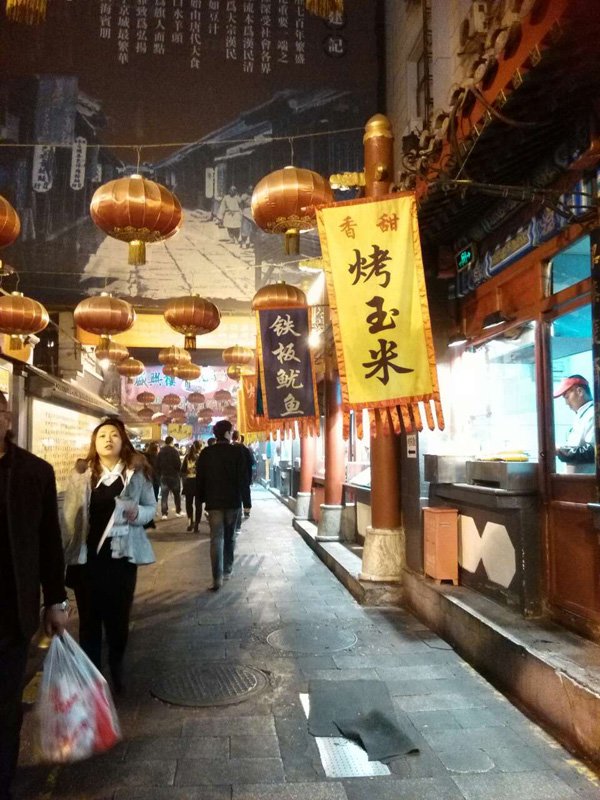 Hutong Night Tour
Hutongs are one of the unique features of Beijing. There are various hutongs in Beijing waiting for you to explore. Hutongs were originally created in the Yuan Dynasty in the 13th century, so the name Hutong came from Mongol - gudum.  During the Ming Dynasty, hutongs were built for the fast growing population. At one time there were 3,250 hutongs in Beijing. Today there are fewer than 1,000 due to the modernization of Beijing.
Nanluo Guxiang
Nanluo Guxiang is near the Central Academy of Drama. It is a cultural centre and is famous for three features. 1. It enjoys a long history. Many celebrities once lived here, like Wan Rong, the last queen of the Qing Dynasty and Mao Dun, a great litterateur.   2. Nanluo Guxiang is the best courtyard area in Beijing. Countless red lanterns light its doors. 3. There is a plethora of featured of stores. Visitors can find exotic snack shops and original brand stores selling novelties, like quaint T-shirts, delicate jewellery and painted cups.
How to get there: subway line 6 to Nanluoguxiang Station. Then public bus No. 5, 60 or 82 to Drum Tower Station or No. 13, 118, 3, 612 or 60 to Nanluoguxiang Station.
Glass Street
Glass Street is a cultural street in Beijing. In the past, candidates aspiring to succeed in the imperial competitive public service examination stayed in this street during the Qing Dynasty. It stretches in length about 800 metres. Today visitors can discover a vast array of antiques, paintings and calligraphy to buy as souvenirs. It is a very popular place for domestic and international visitors.
How to get Glass Street:
1. Public bus No. 7, 14, 15, 45 and 66 to Glass Street Station or take public bus No. 102, 105 or 603 to Hufang Bridge Station.
2. Subway line 2 to Hepingmen Station and then head to south.
Yandaixiejie
Yandaixiejie is one of the oldest commercial streets of Beijing. Its length is about 232 metres and is shaped like a tobacco pipe, hence the name. Architecture along both sides of the street is the architecture style of the Ming and Qing Dynasties.
Address: Di'anmen Wai Street, Xicheng District, Beijing
Imperial College Hutong
Imperial College Hutong enjoys a history of over 700 years. It stretches from Yonghe Lama Temple to Andingmen Street, a distance of about 669 metres. This street is the only street with decorated archways in Beijing. The Imperial College is on this street, which was built in 1306 during the Yuan Dynasty. It was regarded as the highest best institution for higher learning during the Yuan, Ming and Qing Dynasties. A Confucian Temple was built on this street in 1302.
How to get there: 1. Bus No. 13 or 684. 2. Subway line 5 to Yonghe Lama Temple and exit from the C or D Exit.
Lingjing Hutong
With a width of 32 metres, Lingjing Hutong is the widest hutong in Beijing.
Watch a Night Show
Watching a night show is very popular for foreign travelers to experience traditional Chinese culture and there are many different to choose from. Some of the most famous shows and concerts in Beijing are:
You may have seen many acrobatic shows on TV but to see a live acrobatic show on the stage is much more exhilirating. The young acrobats of the show are very talented and they come from across the country. Audiences will be treated by the feats of spinning plates, riding motorcycles upside down in a steel cage and some seemingly impossible performances executed with profound skills. Acrobatics is an elegant art form which has been performed in China for thousands of years.
Site:  No. 36 E 3rd Ring Rd N, Chaoyang
Getting there: Metro line 10 and exit at Hujialou Station or take bus No. 9, 112, 118, 101, 830, 846, 859, 420, 611, 113, 801, 729 or 113 and exit at Hujialou Station
Hours: Daily 5:15pm  -  6:15pm and 7:15pm  -  8:30 pm
 Price range per seat: 120 to 775 yuan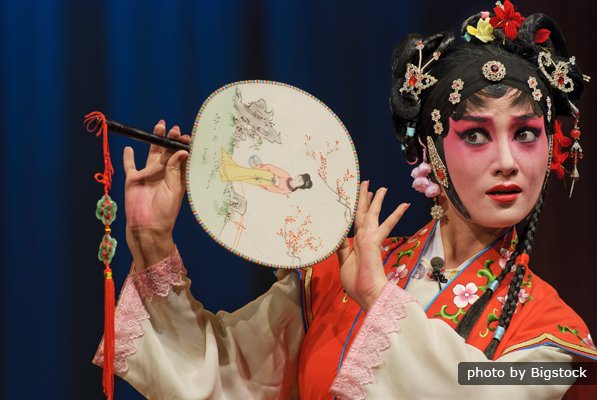 This large-scale poetic dancing drama is based on a legendary age in China. The Golden Mask Dynasty Show is performed by more than 200 actors and actresses from home and abroad. It combines dancing, lighting, acrobatics with some magnificent costumes to recreate the wonderful legend. 
Site: It is located in Beijing Happy Valley, Houfeng Bridge, South east Fourth Ring road.
Price: Section D 120 yuan; Section C 140 yuan; Section B 160 yuan; Section A 180 yuan and Section VIP 300 yuan.
Getting there: Bus No.44 Inner Ring and exit at South of Chaoyang Gate.
Show time: 17:30 - 18:40 and 19:30 - 20:40.
This Kung Fu show is about how a monk named Chunyi becomes a grand master by hard working. The boy's story is told through this Kung Fu show. The theme of the performacne is Hardship and Growth. The performance combines music, dance and acrobatics. The average age of the talented performers in this show is only 17 years old. English subtitles are applied for visitors to follow.
Address: No. 44, Xingfu Avenue, Dongcheng District
Getting there: Take public bus No. 6, 8, 34, 35, 36, 41, 60, 116, 705, 707, 743, 807, 822, 957 and 958 to Beijng Stadium Station.
Ticket price: vary from 180 to 680 yuan per ticket according to the seat section
Show time: The show performs twice at on the weekend: 17:15 - 18:30 and 19:30 - 20:40. On weekdays there is only one performance from 19:30 to 20:40.
This Centre is a grand opera house, located to the west of Tian'anmen Square. The building resembles a giant egg and is a piece of art and worth viewing even if not attending a performance. When the sun is shining, this attraction is even more breath taking. There are various dramas, operas and concerts from symphonies to classical Chinese traditional folk songs performed at this venue. The entrance fee is 30 yuan and booking a ticket in advance is advantageous.
Opening hours: 9:00-17:00 from Tuesday to Sunday and National Holidays
Getting there: Metro line 1 and exit at Tiananmen West Station and then a a short walk to this Centre.
Explore Night Markets
Exploring night markets of any city is a good way to experience local life and to obtain a better understanding of the city. You One can go to the food streets to sample local food or go to shopping malls to buy some souvenirs and specialties for your families and friends.
Early each evening one can readily find many outlets to sample delicious local delicacies.
Quanjude Roast Duck Restaurant
When thinking about food of in Beijing, the first thing that comes to mind is Roast Duck. It is regarded as the most delicious food in Beijing. Quanjude Roast Duck Restaurant is a world celebrated chain restaurant. Roast ducks from Quanjude are fat but not greasy. The first Quanjude Roast Duck Restaurant (Qianmen Branch) enjoys a history of over 150 years.
Quanjude Roast Duck Restaurant (Hepingmen branch)
Address: No.14, Qianmen west Street, Xuanwu District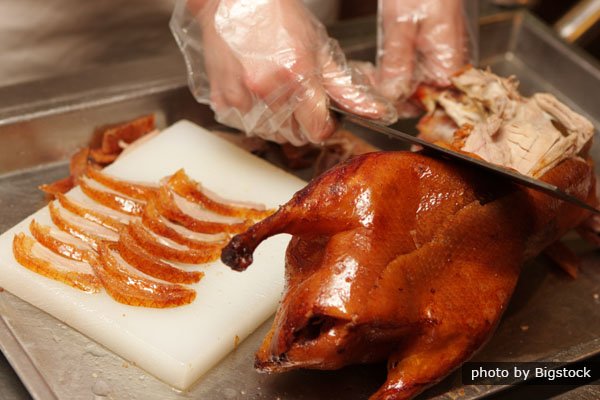 Local Food Street
Beijing is a place for gourmets. Visitors can taste food from not only all of China but from all over the world. There are several famous food streets in Beijing. Visiting Beijing without going to these food streets would be a lost opportunity.
Huguosi Hutong Snack Street
The street features traditional Beijing food and local foods. This street enjoys a history of over 900 years. There are a lot of many people walking on it even though it is not a pedestrian street. This is an interesting neighborhood many affordable restaurants.
Location: Near Houhai Street
Wangfujing Food Street
As a grand shopping mall, the availability and the variety of  tasty foods here are countless. There are many old and modern famous restaurants offering Beijing local food. One can also enjoy the most authentic Beijing local food at the Donghuamen night market which is located at the north entrance of Wangfujing Street.
Address: Dong'anmen Street, Wangfujing, Dongchengqu, Beijing
To get there: Subway line 1 to Wangfujing Station or public bus 1, 2, 4, 10, 20, 103, 104, 120, 420, 802, 803 or 814 to Wangfujing Station.
Niu Street
Niu Street is a Muslim gathering place in Beijing. Sample the delicious and authentic Muslin food here especially the red meat choices. Address: Niu Street, Guang'anmen, Xicheng District
Gui Street
Food from Gui Street is not Beijing local food. Spicy small lobster, chanzui frog, grilled fish, roast strings and so on are sold here. One feature of Gui Street is that   there are tens of thousands red lanterns lighted above both sides of the street. Another feature of the street is that stores on this street open all night.
Address: Nei Avenue, Dongzhimen, Dongcheng District, Beijing.
How to get there: Subway line 5 to Beixin Bridge Station, then take subway line 2 to Dongzhimen and walk towards the west for several minutes or take bus No. 106, 107, 117 or 635 to Dongneixiao Street.
Shopping Malls
Xidan Commercial Street
Xidan Commercial Street is a modern commercial street. Visitors can buy almost everything here.
How to get there: 1. Subway line 4 or 1. 2. Public bus No. 7, 10, 15, 37, 88, 22, 37, 52, 70, 46, 47, 83, 88, 102, 603, 604, 608, 626 or 690.
Wangfujing
Wangfujing is the most popular commercial street in Beijing. It starts from Chang'an Street and ends at the National Museum of China, a distance of about 1,600 metres. Visitors can buy clothes, jewels, general merchandise and enjoy delicious snacks.
How to get there: 1.Public bus No. 1, 2, 4, 10, 20, 103, 104, 120, 420, 802, 803 or 814 to Wangfujing Station; bus No. 103, 104, 108, 11 or 812 to Dengshixikou Station. 2. Subway line 1 to Wangfujing Station.
Night Walks
Enjoy the sounds and sights of Beijing at night with your family and friends.
798 Art District
798 Art District is a famous art district in Beijing. It was a member of the United Huabei Wireless Telegraphy Equipments Plant and became one of the earliest art districts in Beijing.  It is a thriving artistic community among factory buildings of unique architectural style. There are excellent studios, art exhibition spaces, picture galleries, fashion shops, and restaurants that attract visitors from all over the world.   Address: No. 2, Jiuxian Bridge Road, Chaoyang District, Beijing
How to get there: Subway line 10 to Sanyuan Bridge Station and then take bus No. 401 to Dashanzi South Station.
The Bird's Nest (Beijing National Stadium) and the Water Cube (National Aquatics Centre)
The 2008 Beijing Olympic Games made the Bird's Nest and the Water Cube world famous. After the Olympic Games, it has they became the icons of Beijing. When night falls, the Bird's Nest and the Water Cube are illuminated. The light of Bird's Nest is orange, which represents hospitality. The light of the Water Cube is sea blue standing for soft beauty.
Getting there: Subway Line 10 to Beitucheng and then transfer to Subway Line 8 (Olympic Special Line) and exit at Olympic Sports Center Station and exit the station at Exit B1 or Exit B2
Qianmen Street
Qianmen Street is one of the most famous commercial streets in Beijing. It is located on the axis of Beijing and was built in 1,550. Building styles are the Qing Dynasty style. From its long history, there are many old famous stores, like Tongrentong Drug Store, Tuifuxiang Silk Store, Zhangyiyuan Tea Shop, Quanjude Roast Duck Restaurant and Neiliansheng Shoe Store.
Address: Qianmen Street, Xicheng District
Getting there: take Subway line 2 to Qianmen Station or take bus No. 5, 8, 17, 22, 48, 59, 66, 67,  69, 71, 82, 120, 126, 301, 626, 646,  690, 692 or 729 to Qianmen Station.
Clubs & Bars
Sanlitun
There are many modern pubs in Sanlitun. The first pub was opened in 1983. Because it is near the embassy district, many visitors go to Sanlitun as well. There are about 80 bars here.
How to get there: 1. Subway line 10 to Tuanjie Lake Station and exit from Exit A and then head to West for about 500 metres. 2. Subway line 6 to Dongdaqiao Station and exit from Exit B. 3. Public bus No. 113, 115, 406, 416, 431, 701 or 758 to Sanlitun Station.
Houhai Bar Street
Houhai is a part of Shichahai. Bars in Houhai are different from the bars in Sanlitun. Visitors can still sense the culture of old Beijing in Houhai Bar Street while in Sanlitun, the bars are more modern.
How to get there:
1. Subway line 8 to Shichahai Station. (The most recommended way.)
2. Public bus No. 5, 60, 82, 107 or 635 to Drum Tower Station and then through Yandaixiejie to Houhai Bar Street; 3. Bus No. 3, 13, 42, 107, 111, 118, 609, 612 or 701 to Beihai North Gate Station and then from Lotus Market to Houhai Bar Street.