Shanghai Food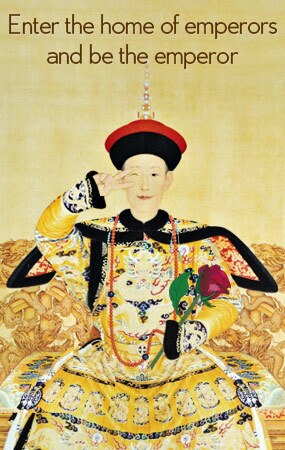 Shanghai is a new city, and unlike other Chinese towns it has no 'food' of its own. As the city developed, Shanghai's cuisine, or Hu Cai, began to draw flavors from the neighboring towns of Jiangsu and Zhejiang. Now, chefs from Shanghai have managed to put a 'special' taste to its delicious foods. Famous for its flavorful sauces, Shanghai food is a must-try for tourists headed for China.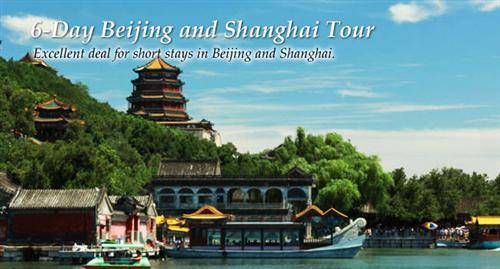 Classification
Benbang Cuisine. Also known as local cuisine, is a traditional type of food, which started in Shanghai over a century ago. Its main ingredients are pork, chicken, fish and vegetables. These ingredients are usually doused in soybean and oil sauce.
Haipai Cuisine. Also called "All-embracing cuisine," Haipai food has been inspired by the delicacies of the Qing Dynasty. It derives inspiration from the foods of neighboring cities, and even neighboring countries. Crabs, shrimps and fish are the main ingredients in Haipai cuisine.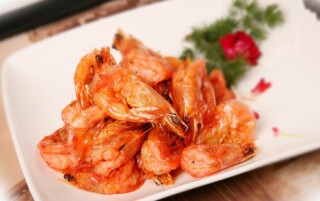 Nutrition information of Shanghai fried noodles per cup

Calories

180

Total fat

6 grams

Saturated fat

1 gram

Cholesterol

13 mg

Carbohydrate

23 grams

Fiber

2 grams
Unique features
Thick sauce. As has been said, a thick and rich sauce is what defines Shanghai food. Because of its delectable taste, most people would think that it's very complicated to do. But the truth is, this sauce is only made from soy sauce and sugar. The marriage of these flavors results in a savory taste that you'll yearn for. Most would naturally think that the mixture would turn out sweet, but the sugar manages to neutralize the soy sauce's sour properties. The most famous Shanghai delicacy that makes use of this sauce is "Sweet and Sour Spare Ribs."
Use of alcohol. Shanghai chefs commonly use alcohol in their cuisine. Chicken, fish and beef are usually doused in alcohol before they are steamed or cooked. Some of these drunken specialties are even served raw.
Red cooking. Meats and vegetables in Shanghai are usually cooked through a process called "red cooking." The sauce is created by combining soy sauce, bean paste and caramelized sugar. Some spices added to the red sauce include five-spice, black cardamom, fennel seeds, cassia, and star anise, to name but a few.
Types of cooking. There are many types of cooking methodologies used in Shanghai cuisine. They are roasting, smoking, marinating, boiling, deep-frying, quick frying, stir-frying, stewing, braising and steaming.
Common Ingredients
Shanghai hairy crab. This famous delicacy, also known as Chinese Mitten crab, is widely used in Shanghai foods. The meat from the female crab roe is said to have a 'yin' or cooling effect to the body. A kilo of the Shanghai hairy crab averages $100.
Rice wine. The best rice wine in China is created in Shaoxing, in Zhejiang, Shanghai. Rice wine is generously used in many Shanghai foods with sauces.
Black rice vinegar. This vinegar is used in many Shanghai foods, mainly because the world-renowned Chenkiang black vinegar is created in Jiangsu in Shanghai.
Shanghai trademark cuisines
Shanghai-style nian gao. Nian Gao, or Chinese New Year cake is famous throughout China, and one of its bestselling varieties is the Shanghai-style nian gao. Its white color is the most prominent feature of the Shanghai nian gao. This New Year cake is usually stir-fried into three recipes. One is savory fare, which includes cabbage, pork, beef, and scallions. Another is a sweet delicacy with white sugar. Lastly is a tasteless nian gao recipe.
Lion's head meatballs. This recipe boasts of stewed pork meatballs and vegetables. The plain meatball is cooked with napa cabbage, while the red variety is mixed with tofu and bamboo shoots.
Shanghai fried noodles. This recipe features Shanghai noodles, which are stir-fried with onion, spinach, cabbage and beef cutlets. This delicious fare is commonly found in dumpling houses, and is now famous in the west because of chef Emeril Lagasse.

Nutrition information of Shanghai fried noodles per cup

Calories

180

Total fat

6 grams

Saturated fat

1 gram

Cholesterol

13 mg

Carbohydrate

23 grams

Fiber

2 grams
Stinky tofu. This recipe is really malodorous, but this Shanghai cuisine is the favorite of many residents. Shanghai stinky tofu is usually served with amaranth stalks.
Lime and ginger flavored thousand-year eggs. These eggs are preserved in lime, ash, clay, and rice straw for several months. Although these eggs are smelly, they are delicious especially when served with ginger, soy sauce, spring onions and tofu.
Breakfast in Shanghai
Shanghai residents don't spend much time on breakfast, that's why the early morning foods in the area are quite simple.
Sangjibo. This pork bun is usually found on corner stalls. It is dipped in black vinegar. Another type of bun is the Youtiao, which is fried dough served with soy milk.
Xiao Long Bao. Also known as Shanghai Dumplings, this breakfast delicacy is filled with pork, soup, and crabmeat. The dough is steamed well, that's why the soup is held in well until the bun is eaten. The Xiao Long Bao is often served with black vinegar or shredded ginger.
Four heavenly kings. This breakfast is characterized by four foods: soy milk, ci fan tuan or sticky rice ball stuffed with duck, egg yolk, and rousong, you tiao or fried dough stick, and da bing or Chinese pancake.

Four heavenly kings breakfast

Da Bing

Chinese pancake made of flour, yeast, water, salt and oil

You Tiao

Fried dough stick, also known as fried bread stick, Chinese cruller, Chinese donut, or Chinese oil stick

Fan Tuan

Sticky rice ball made of Youtiao wrapped in glutinous rice

Soy Milk

Beverage made of soy beans. Contains 2% fats and 2.9% carbohydrates
Shanghai Teas
The mountains of Shanghai foster the growth of tea leaves, which in turn pave the way for delicious teas. The Wuyi Mountains, located in between Jiangxi and Fujian, is where fine teas are grown. Examples are the Ti Kwan Ying, an oolong tea inspired by the Goddess of Mercy, and white tea, which makes use of immature tea plant buds.
Recommended Shanghai Tours:
For an authentic travel experience, contact one of our travel advisors. Our local experts are always ready to create a hassle-free tour for you.