Shanghai World Financial Center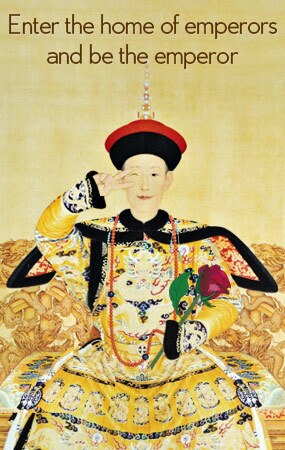 Located in the center of Lujiazui in Pudong New Area, Shanghai World Financial Center (SWFC 上海环球金融中心) is a comprehensive building consisting of sightseeing, shopping, hotels and high-level offices. Where is the best place to see hundreds of magnificent skyscrapers in Shanghai? Definitely, SWFC is one of top 5 places to enjoy Shanghai's modernization. Nearby Jinmao Tower, it is built in August 28 in 2008 as the highest skyscraper in the mainland of China and the 5th highest in the world.
With a height of 492 meters, it has 100 floors including sightseeing floors from Floor 94 to 100.Travelers can have a grand view of the modern Shanghai, however, if travelers are afraid of heights, it will be a big challenge to break through. Floor 87 is the Park Hyatt Hotel's lobby which offering a wonderful view of Shanghai. The 100 Century Avenue Restaurant on Floor 91 is the right place to glance at Pudong's skyscrapers.
It was invested together to built by over 40 companies from Japan and America. Shanghai World Financial Center is the building that boasting first class financial center and offering exhibitions for Chinese culture and art. There are shopping centers, high-level restaurants and hotels and modern office with fine facilities for companies.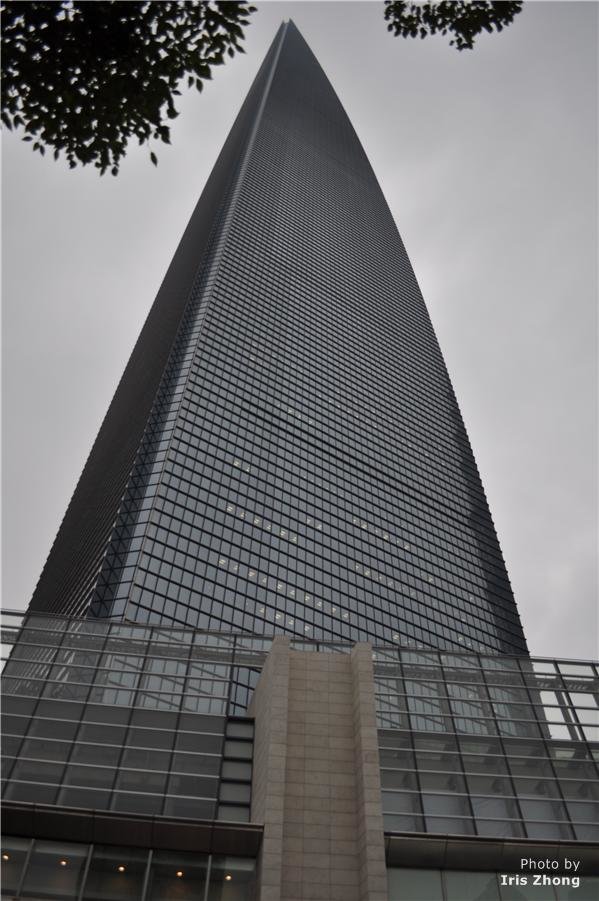 Ticket Center
Ticket center is at Basement I at the west of SWFC and travelers can take the elevator straightly to its sightseeing platform. Travelers will have a great view of the Huangpu River on Floor 94. Besides, security of the financial center is strengthened.It is highly safe of natural disasters such as wind, earthquakes, thunders and fire. It can survive a massive 8 magnitude earthquake.
Shopping
Travelers can do some shopping from Basement two to Floor 3. Floor 3-5 and Floor 7-77 are mainly built for meetings and offices for companies. Floor 79-93 and Floor 94-100 are the Park Hyatt Hotel with an absolutely fantastic sightseeing of Shanghai.
Wonderful Place to Take Photoes
And Floor 97 is photographers' choice. It is a wonderful place to take some marvelous photos of Shanghai because its windows can be open on sunny days. The Sky Walk is on Floor 100. Travelers can view the top of the Oriental Pearl Tower which is a symbol of modern Shanghai and also feel like walking beyond the Jinmao Tower. The feeling is like walking in the air.
Nearby Attractions
Riverside Promenade: located on a road along Huangpu River in the Lujiazui Finance and Trade Zone, right beside the Oriental Pearl TV and Radio Tower. Opposite is the Bund of Shanghai.
Tickets: free of charge
Hours: 8:00 am – 11:00 pm
Tips: On one end of Riverside Avenue, visitors can take a ferry to the Bund of Shanghai which is on the opposite side of Riverside Avenue. It is both cheap and convenient to take a ferry there.
Shanghai Ocean Aquarium: next to the Oriental Pearl TV and Radio Tower and Jin Mao Tower. Shanghai Ocean Aquarium covering 20,500 square meters consists of 2 pyramid shaped buildings. One is the main building and another is an annexe. The main building is made up of 3 floors and a basement. There are 8 exhibition zones in this building: China Zone, South America (Amazan) Zone, Australia Zone, Africa Zone, Cold Water Zone, Polar area Zone, Sea and Shore Zone and Deep ocean Zone.It is a landmark of cultural tourism in the city district of Pudong as well.
Tickets: 160 yuan for Adults; 110 yuan for children between 1.0 meter to 1.4 meter in height and accompanied by aldult; 70 yuan for servicemen and the disabled; 90 yuan forthe elderly aged above 70 years
Hours: 9:00-18:00 Opening hours are extended to 21:00 during the following peak seasons:Chinese New Year Holiday; National Day Holiday; Summer Holiday (July and August).
Location:

8 Century Avenue, Pudong New District, Shanghai(上海市浦东新区世纪大道8号)
How to Get There?

Get to Lujiazui Station (陆家嘴站) by bus or metro line 2.
Ticket Price:

120 RMB for the 94th floor; 180 RMB for the 94th floor, the 97th floor and the 100th floor.
Opening Hours:

09:00-22:30(No entrance after 21:30)
More Tips:

Nearby attractions include the Oriental Pearl TV Tower, Lujiazui Shanghai Science and Technology Museum, and Shanghai Tower.
There are barriers free accesses and lifts.
Recommended Shanghai Tours:
For an authentic travel experience, contact one of our travel advisors. Our local experts are always ready to create a hassle-free tour for you.