Disneyland Resort in Shanghai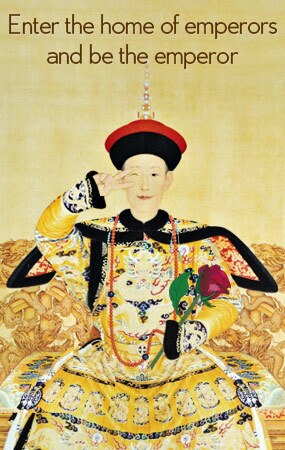 The 1st Disneyland Theme Park in Mainland China
Shanghai Disneyland is about to open on June 16th, 2016. Tickets will start to be selled to the public on March 28, 2016. Shanghai Disneyland Park is the 1st Disneyland Park in mainland China, and the 2nd Disneyland Park in China. It is 3 times bigger than the Hong Kong Disneyland Park. The park includes 6 themed lands.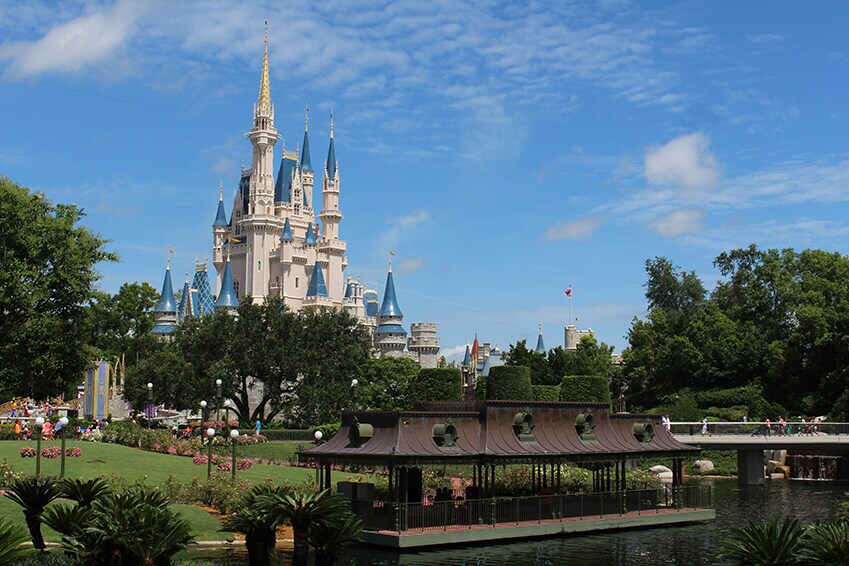 The Best Time for a Visit 
It is recommended that go to the park during the weekdays and avoid Chinese public holidays, such as Labor Day (May 1st to 7th), National Day (October 1st to 7th) and the Spring Festival.
Highlights in Shanghai Disneyland
A Classical Chinese Garden
Carring Disney's theme tradition, Shanghai Disneyland will be themed as Magic Kingdom Park featuring classic Disney characters and Chinese elements. There is a beautiful garden covering 46,000 square meters in the center of the park. This innovation is originated from Chinese elements.
The Chinese garden designed there is more suitable for China. Although in other Disneyland Parks' entrance, there is an American style town which is the copy version of the little town where Walt Disney grew up. So, here comes the Chinese garden in the center of this Disneyland Park. Meanwhile, it is home to all cartoon characters of Disneyland Park. They will be there to give visitors their warm welcome.
Highlights: full of Chinese elements
Name of the Garden: Twelve Friends.
Lake
Before entering the gate of Shanghai Disneyland Park, visitors will see an artificial lake covering 400,000 square meters.  Visitors may go on a canoe trip and appreciate the romantic firework performance of Disneyland Park on this lake. The lake zoon is free to public.
The Tallest and Largest Iconic Castle
A breathtaking princess's castle stands before visitors when they enter Shanghai Disneyland Park. There is a castle in every Disneyland Park as a signal. In the heart of the castle, a grand winding staircase will lead visitors to the adventure of wandering in the fairy tale.
This castle is the land mark of Shanghai Disneyland Park and the largest and tallest one among castles of other five Disneyland Parks. 
What's the difference with other castles: a lot of interactive activities and performances in it, completing with dining and entertainment.
The First Pirates Themed Land
Featured Treasure Cove themed land is the first Pirate Themed land in all Disney Park.
Pirates of the Caribbean: Battle of the Sunken Treasure, a new high technology boat ride attraction will be a major attraction in this land. Visitors will get a pirate adventure that they never experience in other places.
Walt Disney Theater
If visitors get a little tired of play facilities, they can go to Walt Disney Theater in the center of Retail, Catering and Entertainment Zoon. The theater is Broadway-style theater providing 1,200 seats.
In the theater, visitors will watch "The Lion King" which is the highest gross Broadway show of all time and has been performed for 17 years. The Lion King will make its official debut in Mandarin in Shanghai Disneyland Resort.
The Most Classic and Popular Items
Fancy car parade and romantic firework are the most classic and popular items in all Disneyland. In Shanghai Disneyland Resort, visitors will also see them. When the night falls, watching fire work performance with the people you love in front of the castle, you will remember this romantic and gorgeous scene forever.
Different to any other firework: what you can see in fireworks in Disneyland is  stories and what you can feel is touching.
Catering and Entertainment Zone
In Disneyland Resort, visitors will never miss tasty and special food and shopping. Catering and Entertainment Zoon is near the Magic Kingdom theme park. There is no admission fee to this zoon. There are a lot of featured shops and food of different shapes in the zoon. Visitors can buy some souvenirs in here.
Two Themed Hotels in Shanghai Disneyland Resort
After the fireworks performance, visitors can go to the themed hotels in the resort and make the amazing trip continue in here. In the hotel, visitors can see storybook's castle of night peace and starry sky through the widow.
High Technology
Shanghai Disneyland Park will continue use innovative new technology which is always a trait of all Disney vacation experience to immerse visitors in Disney stories and attractions. Visitors will have a wonderful experience that they almost never have before. Meanwhile, visitors will see high technology in every corner of Shanghai Disneyland Resort.
Location:

Chuansha County, Pudong New District, Shanghai.
How to Get There?

Metro Line 11 runs from Luoshan Road Station to Shanghai Disneyland, taking about 45 minutes.
Shanghai Disneyland Resort is near Shanghai Pudong International Airport. Visitors can take a taxi to Shanghai Disneyland from Shanghai Pudong International Airport. It takes about half an hour to the Disneyland.
Ticket Price:

During the grand opening period: 499 RMB from June 16 to 30, 2016. 
Regular ticket price: 370 RMB. 
High season: 499 RMB (designated holidays, summer holidays and weekends).
Recommended Shanghai Tours:
For an authentic travel experience, contact one of our travel advisors. Our local experts are always ready to create a hassle-free tour for you.