Hongcun Village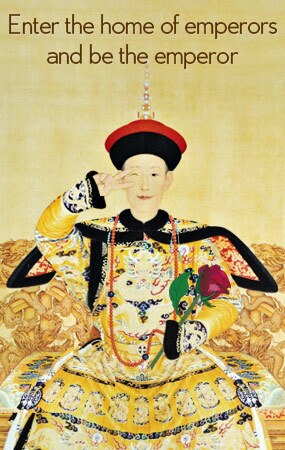 Ratings: ★★★★★
History: more than 800 years
Best time to visit: half a day in March, April or at the beginning of November
Hongcun (宏村) Village is renowned in China for its Anhui-style buildings, and has been a UNESCO World Heritage Site since 2000.
Hongcun became famous outside China because of the film Crouching Tiger, Hidden Dragon (2000), directed by Ang Lee. It is renowned as the subject of many Chinese paintings, many featuring Hui homes.
History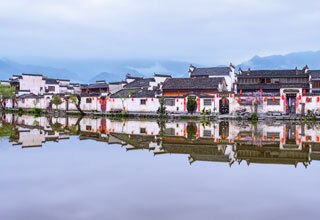 Hongcun was originally named 弘村, meaning developed in ancient times. It is 11 kilometers from Yixian County. First built during the Southern Song dynasty (1127-1279), the village has a history of more than 800 years.
The original name was changed to Hongcun (宏村), with a different Chinese character for Hong, during the Qing dynasty (1644-1912). It was originally the home of people with the family name Wang (汪).
Highlights
The best times to visit the beautiful Hongcun are March, April and the beginning of November. Travelers can enjoy a quiet countryside journey far from busy city life and observe picturesque ancient village scenery.
1. Ancient Hui Residential Buildings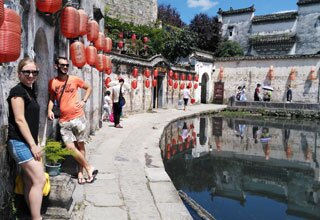 The unique local homes are well-preserved ancient Anhui-style buildings, very different from Suzhou gardens or Beijing royal gardens.
There are about 140 well-preserved ancient houses from the Ming (1368-1644) and Qing (1644-1912) dynasties. Chengzhitang (承志堂) is called the folk palace because it is the best ancient residence among ancient buildings in the south of Anhui Province. Travelers should not miss that ancient house.
The houses and hills, together with the lake, are extremely beautiful and Hongcun attract many photographers. Wandering round the ancient village, travelers can quickly forget their troubles and sadness, and enjoy the quiet, peaceful countryside life.
2. Water System
The man-made water system in Hongcun was a uniquely inspired project. During the Southern Song (960-1127) dynasty, in order to prevent fire, villagers created a water-buffalo-shaped artificial water system. The water project distinguishes Hongcun from other villages.
3. Cole Flower Fields in March and April
Hongcun in March and April is a sea of yellow cole flowers. Farmers plant cole on a large scale and when the cole flowers open they create beautiful natural scenery. This is Hongcun's most beautiful season. The village is one of the top spring destinations to visit in China.
4. Colorful Autumn Scenery in November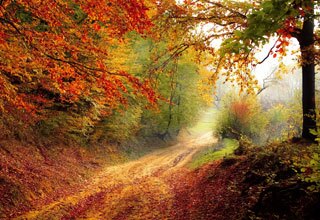 In November, the village turns into a colorful world of red, yellow, and green leaves. These colorful leaves make Hongcun popular in autumn. Less crowded than Fragrance Hill in Beijing, this is a marvelous place for autumn scenery.
Hongcun is easy to reach from Yellow Mountain. It should not be missed on the way to Yellow Mountain. Travelers can also visit Xidi Village, similar to Hongcun.
Best Places for Photography
1. Southern Lake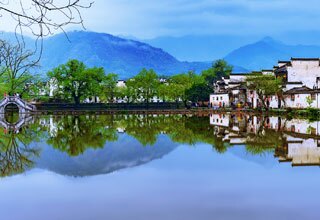 Located at the south of Hongcun, Southern Lake (南湖) is an arched lake built in 1607. Old trees and weeping willows, with graceful branches and leaves, surround the lake's causeway. The whole lake reflects the light, water and sky blending into one color, along with the mountains and houses which appear to be falling into the lake.
2. Moon Pond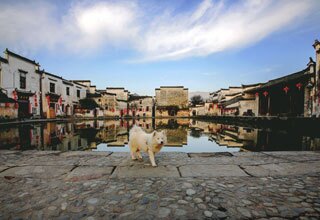 Built about 600 years ago, Moon Pond (月沼) is at the center of the water system in Hongcun. The surface of this half-moon-shaped pond is as calm as a mirror, with ancient houses and bluestones spread around the pond. At the pond-side, old people chat, women wash clothes and kids play around.
Food in Hongcun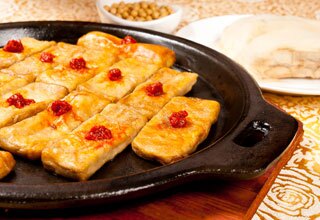 "Stinky Mandarin Fish" (臭鳜鱼) is the most famous food in Huangshan. Cooked in a unique way, the fish smells stinky but tastes very good.
"Downy Tofu with Tiger Skin" (虎皮毛豆腐) is artificially fermented tofu, the surface of which grows a layer of white hair (white hypha). After frying, the surface of the tofu skin seems like tiger skin, hence the name.
Hongcun has many traditional local dishes. Other snacks like baked sesame seed cake, Huizhou ham and fried dough are also famous in Hongcun.
Experiences You Should Not Miss with China Travel
We have developed some special activities in Hongcun to enrich your tour experience.
1. Tofu-Making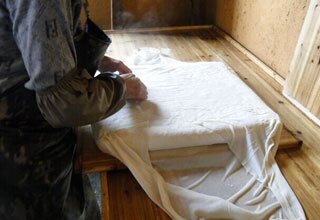 Make tofu with your own hands at a farm, which partners with China Travel. You will participate in the whole procedure of grinding soybeans on a stone mill, washing soybean juice, boiling the juice, adding brine and tasting the fruits of your labor. It's a unique and fun experience for both children and adults.
2. Bamboo-Weaving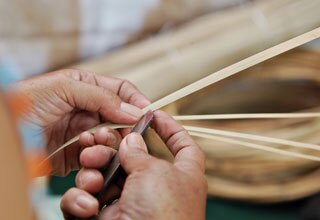 The Yellow Mountain area is rich in bamboo, and the villages around have a long history of using bamboo to make household supplies.
Although nowadays fewer and fewer people master this traditional craft, we have found a local bamboo craftsman who will be happy to teach you how to use bamboo to make different animals and shapes.
3. Making Your Own Brush Pen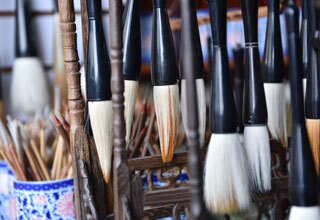 Making Your Own Brush Pen
Huangshan produces some of the best Chinese brush pens, ink and inkstones. Your workshop host, Yang Wen, knows lots about our intangible cultural heritage. He will introduce the process of making brush pens, and you will have a chance to make your own pen.
Don't hesitate to Contact Us if you are interested in any of the above activities.
Location:

Hongcun Village, Yixian County, Huangshan City, Anhui Province(安徽省黄山市黟县宏村镇)
How to Get There?

From the city of Yixian, one can take a special tricycle taxi (must be tried to be appreciated!) or rent a vehicle.
Travelers can take a bus from Yixian County(黟县) with a 15-minute journey.
From the Yellow Mountain: There are regular coaches in the Yellow Mountain Scenic Area Coach Station near the south gate of the spot. And coaches from Tangkou(汤口) to Hongcun Village are still available.
Ticket Price:

104 Yuan. 
Opening Hours:

Best time to visit in the daytime: 07:30-17:30
In fact,the village can be visited at any time, though one should respect its current residents. The buildings that offer public access observe the usual official opening hours.
More Tips:

1. Yellow Mountain (Huangshan) International Tourist Festival is held each year in the month of October.
2. A 4-hour travel line is suitable for people who are not fond of too much walking. And the other one is for travelers who want to see all the attractions and view the whole village's beauty.

3. If travelers want know more about the village, to stay for 2 to 3 nights is a good plan. The landlords are helpful to lead travelers to walk around the village and visit truly local houses.
Recommended Huangshan Tours:
For an authentic travel experience, contact one of our travel advisors. Our local experts are always ready to create a hassle-free tour for you.