Impression Sanjie Liu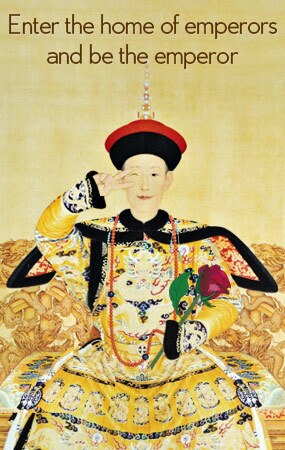 Impression of Sanjie Liu is a large-scale real-scene night show that originated from a traditional Zhuang people's folk story, showing an artistic conception of harmonious co-existence between man and nature. The show combines folk music, performances, scenery and modern art together, which makes it a wonderful place to experience Zhuang people's songs and culture as well as Yangshuo scenery.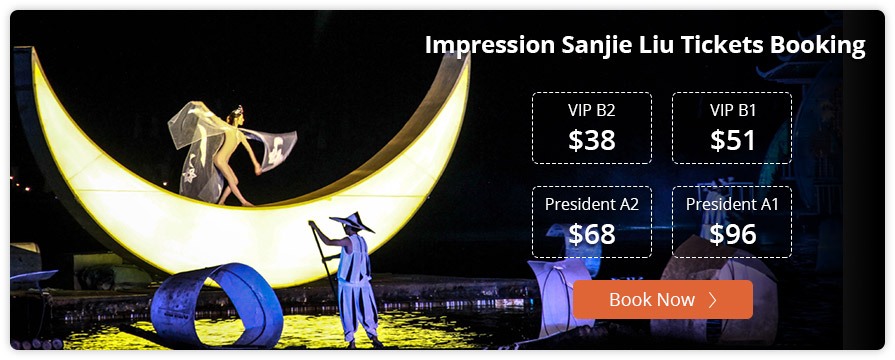 History
Impression of Sanjie Liu was began in 2004 in Yangshuo County and now has a cast of more than 600 locals including fishermen, farmers, young boys and girls who are mainly Zhuang people. It is directed by Zhang Yimou, one of the best directors in China. This real-scene night show set among real hills and rivers between the Li River and Tianjiahe River.
Being the world's largest real-scene musical show, Impression of Sanjie Liu is famous at home and abroad for its magnificence and overwhelmingly excellent performances. The night show shares a construction area of 66,666 square meters and the water area of 1.654 square kilometers. There are 2,200 seats so that visitors do not need worry about in a queue.
Legend of Liu Sanjie
Liu Sanjie (刘三姐), the third daughter of a farmer surnamed Liu, is a legendary girl of Huang people with the ability to sing songs well. As the legend goes, Liu Sanjie is kind and brave girl who lived centuries ago in Guangxi Province during Tang Dynasty (AD 618-907). She was renowned for her singing to dignify the local cruel oppressors.
Liu Sanjie is not only a Song Fair of Zhuang people but also a overwhelmingly beautiful girl among Zhuang people. A Niu (阿牛哥), a brave boy is also good at singing. One day Liu Sanjie gave A Niu an embroidered ball (绣球) to signify she love him. A Niu accepted the embroidered ball and they felt in love with each other and lived a happy life.
And, a movie named Liu Sanjie was made in 1990 and it has been televised and shown at home and abroad. This movie tells the story of Liu Sanjie and the history of Zhuang Song culture as well as locals' lifestyle.
Nearby Attractions
There are some famous and beautiful attractions such as West Street, Xingping Fishing Village around Impression of Liu Sanjie.
West Street is located at the center of Yangshuo with 517 meters long and 8 meters wide. West Street became the busiest and most famous street in Yangshuo. There are many vintage and traditional buildings of southern Chinese style. West Street combines modern Western culture and traditional Chinese culture perfectly, so it is also called Foreign Street.
Thousands of visitors come to West Street to enjoy the nightlife such as staying at a pub or tasting the famous local dish Yangshuo Beer Fish.
Or visitors can have a visit in the picturesque fishing village named Xingping Fishing Village. Biking through the picturesque and fantastic scenery in Yangshuo is a nice choice for visitors.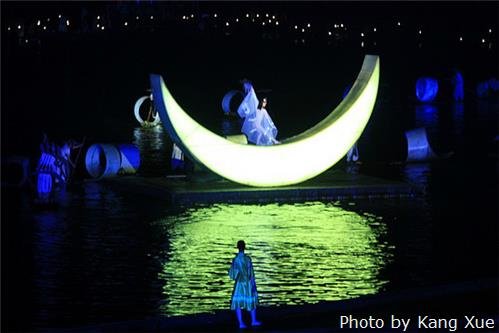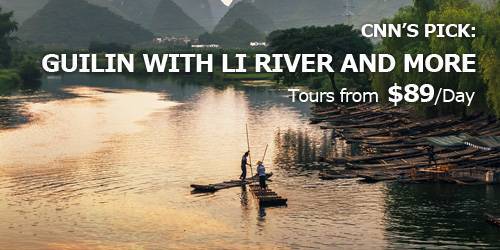 Location:
No.1 Tianyuan Road, Yangshuo County, Guilin(桂林市阳朔县田园路1号)
How to Get There?
The theater is on the East Street (Dong jie) in Yangshuo. Travelers can take a battery car for a 5- 10 minutes journey from the West Street (Xi jie). It is about a half of one hour's walk.
Ticket Price:
Children Seat: 118 RMB; Regular Seat: 228 RMB; B2 VIP Seat: 268 RMB; B1 VIP Seat: 358 RMB; A2 President Seat:  480 RMB; A1 VIP Seat: 680 RMB
Opening Hours:
First run: 19:40 Second run: 21:15. There may be three shows at golden weekends (May Day and Chinese National Holiday) and no shows before the Chinese Spring Festival for a month.
Recommended Guilin Tours:
For an authentic travel experience, contact one of our travel advisors. Our local experts are always ready to create a hassle-free tour for you.