Top 9 Things to Do in Hong Kong
Hong Kong is a perfect destination for travelers of all ages- blessed with shopping, hiking, beaches, islands and nightlife. There are so many places to explore in Hong Kong and it is unlikely to be able to do everything in a short time. But you can grasp some of its essence through the following things.
1. Savor the World's Cheapest Michelin Starred Dim Sum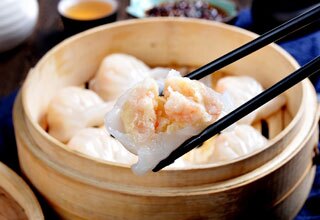 Yum cha, AKA going for dim sum, represents Hong Kong's most authentic dinning culture. Dim sum is all varieties of bite-sized food served in small steamer baskets or on a small plate and usually served with tea. Must-try dim sums include shrimp dumpling, chicken feet, barbecued pork bun, rice noodle roll, lotus leaf rice, preserved egg, and pork porridge.
Tim Ho Wan is a highly recommended restaurant if you want to chow down on Michelin-starred dim sum at a budget-friendly price. It has several branches in Hong Kong, but make sure you hit into the Sham Shui Po one, which is its head store winning Michelin star.
2. Take the Tram up to Victoria Peak and Get A Bird's-Eye View of Hong Kong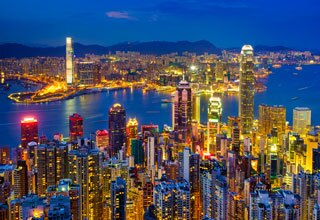 The Victoria Peak is one of Hong Kong's landmarks as well as its highest point, providing a spectacular aerial view of the whole city. The stylish architectural icon on the peak, the Peak Tower, features a 360° viewing rooftop – Sky Terrace 428. Standing at 428 meters above sea level, the platform offers a marvelous panoramic view of Hong Kong.
Getting to the Peak by the Peak Tram is considered to be the only way to truly experience the beauty of Hong Kong's natural wonders. This 1350-meter-long tram is aged over 130 years and has a gradient of between 4 to 27 degrees! The Peak Tram operates between 7 am to 12 midnight every day.
The running route of the Peak Tram: Peak Tram Lower Terminus (33 Garden Road, Central, Hong Kong) – the Peak Tower Terminus (128 Peak Road, The Peak)
Get to the Peak by shuttle bus: take No. 15 bus at No.5 Pier, Central.
About hiking: It will take 1-1.5 hours to hike from MTR Central Station to the Peak Tower.
Tour with us: Half Day Hong Kong Island Tour
How to Get to the Peak Tram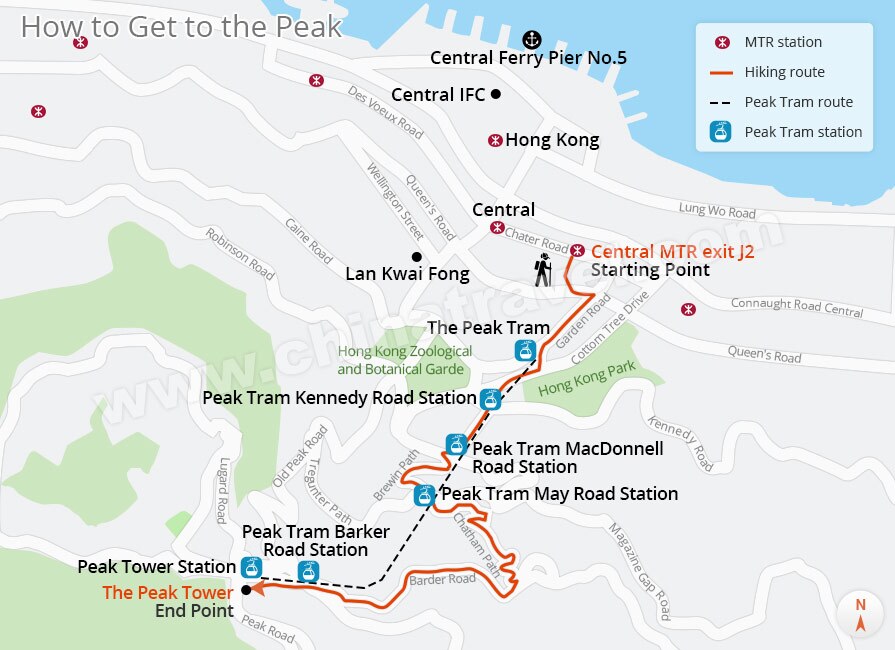 3. Ride Ngong Ping 360 Cable Car to Admire the Big Buddha on Lantau Island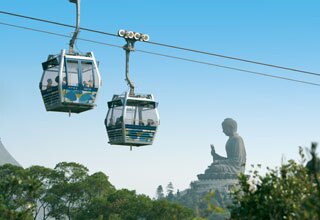 Lantau Island, Hong Kong's largest outlying island, has all kinds of attractions for travelers to explore. You can spend some happy family time in Disneyland, leisurely stroll around the traditional Tai O fishing village,  or admire the world's tallest outdoor bronze sitting Buddha – the Tian Tan Big Buddha. The Tian Tan Big Buddha can be visited on a land, sea, and sky adventure via the Ngong Ping 360 cable car.
Getting to the Big Buddha by Ngong Ping 360 cable car is a not-to-be-missed experience when visiting Hong Kong. The ride takes about 25 minutes and boasts 360 degrees views of overlooking Lantau Island and the Hong Kong-Zhuhai-Macau Bridge.
How to get to Ngong Ping 360: A 5-minute walk from Exit B of Tung Chung MTR Station will take you to the cable car terminal.
Running time of the cable car: 10:00-18:00 from Monday to Friday, 9:00-18:30 on general holidays and weekends.
Book tickets online: http://www.np360.com.hk/en/
Tour with us: Hong Kong Lantau Seat-in-Coach Day Tour
4. Ride the Star Ferry and View the Hong Kong Skyline along Victoria Harbour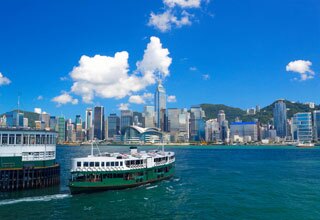 Star Ferry and HK Skyline
Victoria Harbour, the largest seaport in Asia, got its name from the Queen Victoria of the United Kingdom. Every night at 8 o'clock, the buildings along  the two sides of the harbor will be lit up and every visitor should walk along Tsim Sha Tsui East Promenade to watch the large light and sound show, "Symphony of Lights", which highlights Hong Kong skyline at night.
The best way to enjoy the night scenes of both sides is to travel through Victoria Harbour by the Iconic Star Ferry, a shuttle ferry running between Kowloon and Hong Kong Island since 1888. It can be a memorable experience to float on the calm Victoria Harbour and get insightful views of a skyscraper-studded skyline.
Where to take: Route A. Tsim Sha Tsui Star Ferry Pier – Central Star Ferry Pier; Route B. Tsim Sha Tsui Star Ferry Pier – Wan Chai Star Ferry Pier
When to take: usually runs during 7:00-23:00
5. Hop on Lamma Island to Escape the Hustle and Bustle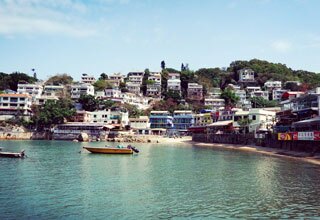 As Hong Kong's third largest island, Lamma Island is a small fishing village totally different from the city crowds. Many travelers like it because of its beautiful vistas, great seafood, small but clean beach and lovely people. Don't miss it if you want a break from the city crowds. Taking a laid-back walk from Sok Kwu Wan to Yung Shue Wan (or vice versa), you can see Lamma's blend of Western and Chinese island life.
How to get there: take ferry from Central 4 Pier (MTR Hong Kong Station Exit E1, walk through IFC mall and the footbridge).
6. Eat and Shop at the Temple Street Night Market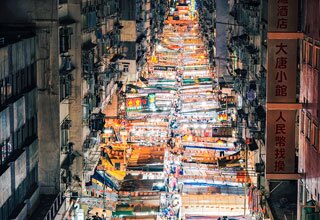 Temple Street Night Market
When night falls, the stall holders in the Jordan area begin their business. The Temple Street is a nightly street market where you can peruse handmade knick-knacks and local street food in Hong Kong. Try to haggle with the vendors and you may get things for brilliant prices.
How to get there: walk southwards from MTR Yau Ma Tei Station Exit C for about 300 meters and turn right at Tin Hau Temple, then go 50 meters to get to the Temple Night Street.
7. Sightsee the City on the Top of the Hong Kong Tramways (Ding Ding)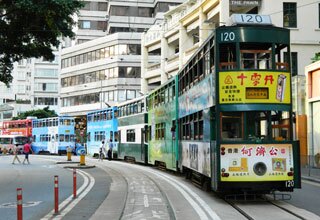 Hong Kong people call tramways as "Ding Ding" because they make a sound like "ding ding" all day. Ding Ding is the world's largest double-decker tram fleet and its track has run through the north of Hong Kong Island (Shau Kei Wan - Kennedy Town) going east-west since 1904. With only 2.6 HKD per ride, travelers can experience this hop-on hop-off bus and tour Hong Kong in the most economical and comfortable way.
8. Try Your Luck at Happy Valley Racecourse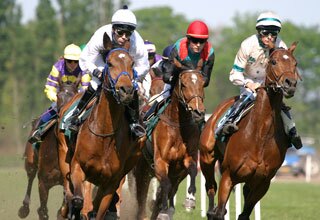 Horse racing is a unique culture in Hong Kong. Thousands of people from different nations come to Happy Valley Racecourse on Wednesdays for the thrilling excitement of races and mouth-watering food. HK Jockey Club often organizes games or activities, for example: two activities the "Virtual Racing Experience," and Happy Wednesday French Night in May. You may not win any money but will absolutely have fun!
How to get there: get to Happy Valley by tramway or bus.
Ticket: HKD 10 for general seats, HKD 100 for general races, HKD 150 for special races
Opening time: the race meeting starts at 17:15 every Wednesday.
9. Enjoy a Side Trip to Macau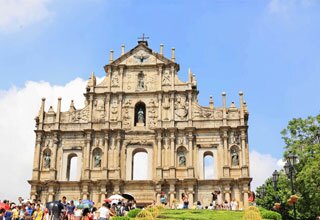 Macau has been known as "Las Vegas of Asia" for years but there's more than casinos. As a former Portuguese colony, Macau is an extravagant fusion of East and West in lifestyles, architecture and food. There are numerous cultural heritage sites such as the Ruins of St. Paul's, Macau Fisherman's Wharf, Monte Fort, A-Ma Temple, and more. Only one hour away by ferry or coach, Macau is a great excursion during a Hong Kong tour.
Experience Hong Kong with Us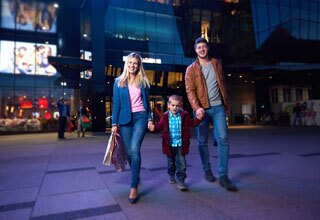 Ride the world's longest escalator, spend a party night in Lan Kwai Fong, enjoy a foot massage, bargain at Ladies Market, try snake soup, hike Dragon's Back, and more… there are so many things you should not miss in Hong Kong. Travel Hong Kong with us and we will make your trip an insider experience: