Top 5 Things to Do in Chengdu
Renowned as the land with abundance, Chengdu enjoys a pleasant climate, a crowded of historical sites and natural landscapes and time-honored culture. You can get a soul-enriching and heart-stopping tour from the Chengdu city. This buzzing city is famed for its engaging pandas, culinary sensations and special leisure culture.
1. Panda Will Blow Your Mind
Pandas! You can see and even touch these cute bears! The giant pandas are not only Chinese national treasure, but also are beloved by people all over the world. Sichuan is the hometown of the lovely pandas.
Chengdu Research Base of Giant Panda Breeding
Address: 1375 Panda Avenue, north of Chengdu, Sichuan Province, China
Admission:55 yuan for adults and 27 yuan for teenagers between 6-18 years old; free for children under 1.3m.
Opening Hours: 7:30am - 18:00pm
How to Get There: take bus nos.198, 198a, 867, or 87 to Panda Base (熊猫基地) stop.
Recommended Tour: Giant Panda & Chengdu Highlights Day Tour
Chengdu Panda Base is the top choice wildlife reserve in Chengdu. It is located in northern suburb of Chengdu. This huge institution replicates the natural habitat of the pandas and devotes to protect this rare species. Through years of cultivation, in the yards there are many bamboo forest paths.
You can get a close-up to the pandas, take photos of them, have a close contact with them. In giant panda room, panda mother feeds its baby. You also can see many swans, peacocks, other endangered wild animals which attracted many tourists from home and abroad.
Dujiangyan Panda Base
Address: Shiqiao Village, Qingcheng Mountain Town, Dujiangyan City, Chengdu City
Admission: 60 yuan/person
How to get there from Chengdu: taking high speed train from Chengdu to Mount Qingcheng, and get off at Qingchengshan Station, and then transfer to bus No.102 to Panda Base.
Recommended Tour: 1-Day Dujiangyan Panda Keeper Programur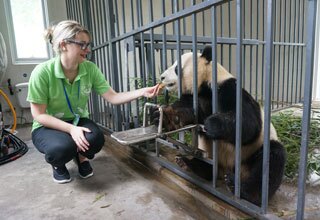 The main function of the Dujiangyan base is the giant panda's nursing and disease control. Dujiangyan Panda Base was open to the public in June 2013.
Dujiangyan Panda Base offers a special program allowing visitors to take care of these lovely animals in person as volunteers. Visitors who are interested in this program can make an advance reservation, and come close to the lovely pandas.
You not only have a normal visit to see the pandas outside the breeding house, but also have a closer observation to the pandas by doing volunteering work in Dujiang Panda Base. If you participate in the program,you can get to know more about the pandas.
2. Incredible Antiquities
Chengdu has a history over 4,000 years, there are a large number of historical sites here. Sever it all up according to taste: ancient and practical irrigation system, mysterious temples, archaic towns that time forgot, small alleys with oriental characteristics.
Dujiangyan Irrigation System
Address: Gongyuan Road, Dujiangyan Prefecture
Admission: 60 yuan
Opening Hours: 8:45am-17:00pm
Getting there from Chengdu: bus no. 758 to Daguan Town (大观镇)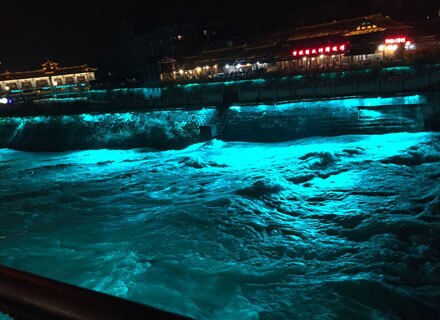 Don't let this boring name keep you away from this place. Dujiangyan Irrigation System is an amazing engineering project built over 2000 years ago (built in 256 BC) to turn the area usually affected by drought but now can be irrigated. Visiting this area is not only for Libing's (the engineer of the Dujiangyan Irrigation System) great accomplishment but also for the beautiful surroundings with lush mountains and some bridges over the wide Minjiang River.
People can not see its essence only from pictures or the system outside until he gets in and know how the irrigation system works. The project effectively controls flooding and provides a method of irrigation. This attracts many scientists from the world to observe it. Since finished, besides no more droughts, the systems also made Sichuan become a productive agricultural place. People of Dujiangyan made a sculpture of Libing to commemorate him.
In the park, there are many buses taking visitors tour around the scenic area. The best time to visit the site is Spring and Summer.
Wenshu Monastery
Address: No. 15 Wenshu Yuan Street, Chengu, Sichuan Provinc
How to Get There: bus nos. 42, 75, 126 or 127 to Da'an West Road, or nos. 16, 55, 98, 298 to Wenshuyuan stop; metro line 1 to Wenshu Monastery
Ticket Price: Free
Opening Hours: 9:00 am - 17:00 pm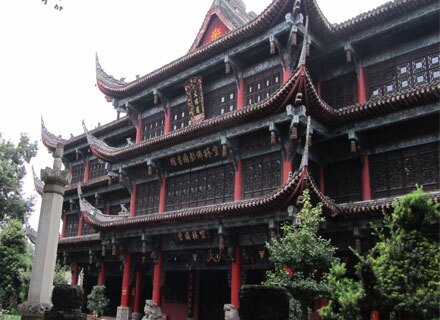 Wenshu Monastery is situated at heartland city and just two stations away from Tianfu Square and near People's Park. Considering the hustle and bustle life outside the wall, the monastery is really a nice place to enjoy a quiet afternoon for a couple hours. The surrounding shows the charms of ancient feeling (built during 605-617) and monks walking around add the spiritual atmosphere. Photos are strictly prohibited with signs. Monks dwellings are off-limits.
Asides from the tranquil environment, the monastery is the home to many valuable relics and thousands of Buddhists scriptures. Visitors can see "blood Buddhists scriptures" written by the blood of three monks in ancient time. The cassock of thousands of Buddhas that was embroided personally by Concubine Tian, a concubine of a Ming emperor, is also on display. Even a parietal bone of Tang Monk found in Nanjing in 1942 is stored in this monastery.Outside the temple there are many eateries and interesting trinkets for sale.
Kuanzhai Alleys and Jinli Pedestrian Street
Address: Kuanzhai Alleys (in the east side of Tongren Road and the west side of Changshun Road, Qingyang District in Chengdu), Jinli Pedestrian Street (231 Wuhouci Avenue, Wuhou District, Chengdu City)
Admission: Free
Opening Hours: All day long
Recommended Tour: Chengdu Classic Day Tour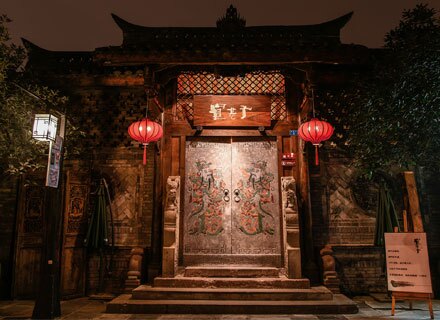 They were built in Qing dynasty (about 1700 AD). There are many ancient buildings and courtyards in the two sites. Both scenic spots have been renovated and now there are many tea houses, hostels, bars, restaurants and stalls selling souvenirs and local food. All are in traditional style giving a feeling of ancient times.
Kuanzhai Alleys are the symbol of the Chengdu local culture. Local residents, inns and the old tea houses, all of these make Kuanzhai Alleys become a unique site. Kuanzhai Alleys are the symbol for modern people to reminisce the past Chengdu.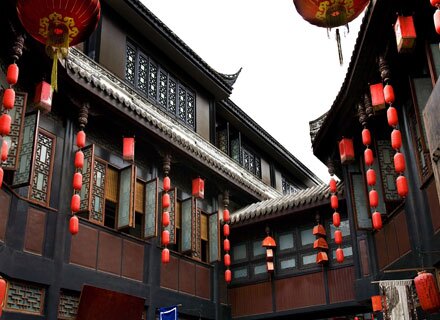 The Jinli Old Street is a 550 meters walking street of the Qing Dynasty style with antique buildings standing at both sides. It represents the three kingdom culture (220-280). It has been renovated in 2004 and now there are many tea-houses, hotels, bars, restaurants and stalls selling souvenirs and local food. All are in traditional style giving a feeling of ancient times. Tourists can spend a couple hours there to enjoy the scene of street vendors selling local trinkets and silk-making process, playing ancient repeater arrow.
3. Majestic Natural Landscape
Sichuan's landscapes span the range from basin to plateau, you can appreciate the sublime sapphire lakes and pure Tibetan styles in West Sichuan Plateau or many splendid temple-topped mountains.
Qingcheng Mountain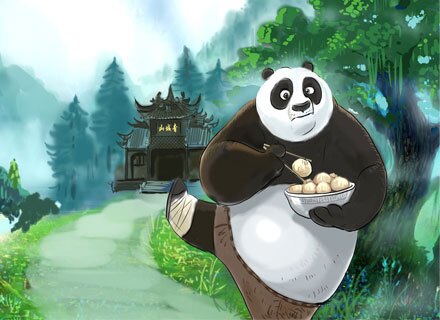 Qingcheng Mountain is the birthplace of Taoism. The mountain has two sides: the front side and the back side. You can scramble the mountain and get a great view in the peak
At the foot of the mountain is an ancient town called Tai'an Town. The mountain consists of two parts: the front side and the back side. Each side takes one day trip with lots of walking. The front side is the main part of Mount Qingcheng scenic area with many temples, offering a good opportunity to learn Taoism mythology. The view at the top is great. Mountain Qingcheng is a great summer resort due to its landscape. There are so many archaic temples and a lot of waterfalls.
Though it is renowned as a natural oxygen bar, avoid going there at weekends or holidays since there are numerous tourists and it may lose the charm. Cable cars and boat riding are available in front side. If you are not into temples, we recommend you choose the back side.
Summer is the best time to visit Mount Qingcheng when it offers great green view and cool weather. Sunrise, Cloud Sea and Sacred Lights are highlights of Mount Qingcheng. Two days are needed for climbing the back side and front side of Mount Qingcheng.
Leshan Giant Buddha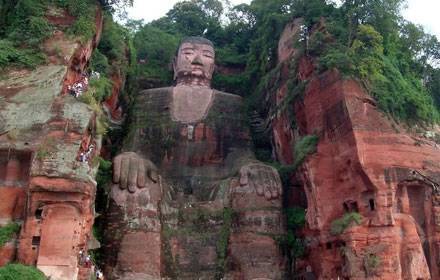 As the biggest Buddha Carving in the world with a height of 71 meters.It can be traced back to Tang Dynasty (618-907AD). Leshan Giant Buddha was listed in UNESCO World Cultural Heritage site in 1996. This dazzling carving is located at the confluence of Min River, Qingyi River and Dadu River. This staggering Buddha always look over Leshan city through the river.
Most travelers choose the Buddha visit and Mount Emei scenic area. There are so many tourists flocking to the Buddha and Mountain Emei. It takes about one hour to climb to the head of the Buddha statue. There are a bounty of antiquited carvings on the wall. These glitzy frescoes can give tourists the sensation of reminiscence. However, in the weekends and holidays, it might take about 3 hours to reach the summit.
Travelers also can take a sightseeing boat of the Minjiang river and have a panoramic view of the Buddha. The ferry may take about 20 minutes. Tourists do not have to wait too much longer. Tourists who want to take the boat cannot get off at the feet of the Giant Buddha.
Mount Emei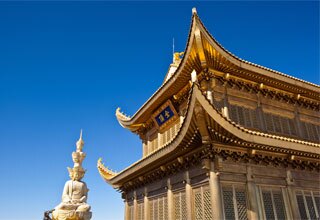 Mount Emei is like a huge green tree standing in the southwest of the Chengdu Basin. It is a divine mountain of Buddhism. After ascending the mountain, you will have a beautiful panorama of the sky.
It is a towering, captivating, ancient and charismatic mountain. The shape of the mountain seems to a dreamlike kaleidoscope. It is also the highest one among all the well-known sight-seeing mountains in China.
Chinese people have given Emei Mountain many nick names in order to depict its beauty including: "Fairy Mountain and Buddhist Kingdom": "Botanical Kingdom": "Paradise of Animals" and "Geological Museum".
There are four scenic spots on the mountain: Baoguo Temple, Wannian Temple, Qingyin Pavilion and Emei Jingding. The peak of the mountain, Emei Jingding, is about 3000 meters above the sea level. If you stand on the peak, you will reach the sky! In 1996, Mount Emei was enlisted in the world natural and cultural heritage site by the UNESCO.
Jiuzhaigou Valley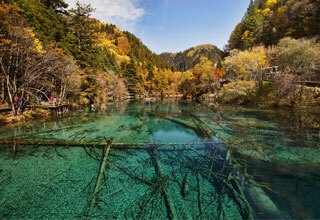 Jiuzhaigou Valley is a part of the Aba Tibetan Qiang Autonomous Prefecture of northwestern Sichuan Province. It is situated at about 330 kilometers northwest of Chengdu. This scenic area is a fabulous masterpiece of nature. Its name comes from the nine stockaded villages of Tibetan, and it is also regarded as a divine mountain by the Tibetan people. It is said that Jiuzhaigou Valley is a fairyland and imbued with natural purity. In addition to the riveting scenery, there are a lot of plants and wild animals in the scenic area.
Tourist can appreciate the pristine lakes, splendid waterfalls, sonw-capped mountains and exotic Chinese minority. Jiuzhaigou Valleys has been designated as an eco-sightseeing site and a paradise for fanatical hikers and campers
The wildlife-packed rainforest covers an area of nearly 30,000 hectares (about 74,132 acres). The diversity of plants create a natural habitat for wild animals, such as the giant pandas, monkeys, red pandas, marmots and rare sheep. Tourists also can see many wild creatures and experience the authentic nature.
4. Experience Exotic Culture
Chengdu was also called as the capital of leisure. People in Chengdu prefers a relaxed way of life, chatting in the tea houses, playing Mahjong in their spare time or savoring some local snacks.
Chengdu Tea Culture
Address: 54 Hua Xing Zheng Street, Jinjiang District, Chengdu
Opening hours: 08:30am- 07:00pm
Cost/person: 15 yuan
Getting there: bus
Tour Idea: Half Day Chengdu Culture Tour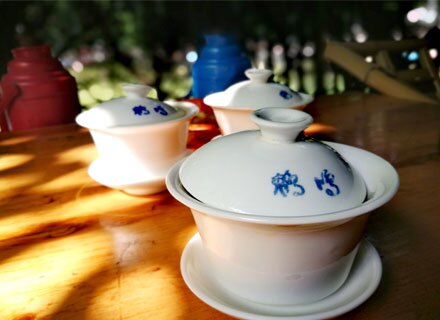 The tea culture in Chengdu with rich heritage has a long history. Chengdu tea house is very famous among people because it has a plenty of functions: party, entertainment, chatting and so on.
Sipping tea at a local historic tea house is one of must-do in Chengdu, Yue Lai Tea House is one the oldest and best tea houses in the city. It is a nice way to join locals when they having tea.
It is a good idea to go to Yue Lai Tea House and experience local culture by drinking tea. People of Chengdu like chatting and cracking sunflower seeds when they are sipping tea. Every Saturday, there are a number of shows performed by Sichuan Opera Troupes in some traditional theaters.
Sichuan Opera
Address: 23 Qintai Road, Qingyang District, Chengdu (in the Wenhua Park)
Opening hours: 2:00pm—10:00pm
Getting there: Take Chengdu Metro line 2 or bus nos. 5, 13, 81, 43, 47, 58, and get off at Tonghuimen (通惠门) Station. The theater is next to Wenhua Park.
Tour Idea: We can tailor-make a trip to Chengdu including a Sichuan Opera Show for you.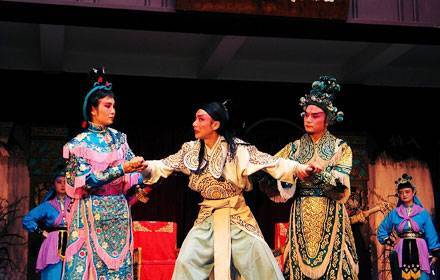 Sichuan Opera is an old building giving a feeling of ancient China. The show consists of a a few short sketches of different genres to give audience an idea of what the opera is. It has acrobatics, hand shadowing, face mask changing and even a comedy show. With English subtitles displayed of both sides of the stages, foreign tourists can still understand the show. Recommended Opera Theater (Shu Feng Ya Yun) Chengdu and the most popular one is Shu Feng Ya Yun.
It is wise of you to get there early before start when chances of seeing the makeup part of the actors are high. During the show free tea is served. Price starts from 200 Yuan to 400 Yuan or so. 
5. Tantalize Your Taste Bud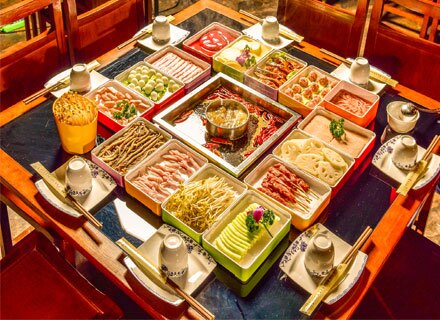 Sichuan Cuisine is well-known for its legendary spice and pepper. In 2011, Chengdu was awarded as Asia's First City of Gastronomy by UNESCO. Food plays a very hallowed role in Chengdu culture from a variety of street food to special Sichuan dishes. Popular local food include Dandan Noodles, Bean Jellies, Braised Pork Guokui, Mao Xue Wang (boiled duck blood curd) and Chen Mapo Tofu.
What to eat in Chengdu
Chengdu Hotpot: It is a big pot filled with spicy oil and peppers, surrounded by plates of raw meats and vegetables, which we highly recommend you to try. Xiao Longkan Hotpot, Western Sichuan Bazi Hotpot and Da Longyan Hotpot, all these chain restaurants offer "pick-and-choose"ordering and are pervasive in every corner of Chengdu.
Chaoshou (Chengdu Wonton): Chao shou is similar to dumplings or wonton, and stuffed wit pork and vegetables. Long Chaoshou is at the corner of Chunxi Road and Shandong Dajie, about 2 blocks from Chunxi Road Metro station. It is an ideal place to savour Chengdu local food and it is always packed with the youths roaming around Chunxi Road.
Chen Mapo Toufu: This tofu is hot, spicy, palatable and full of Sichuan flavor.
Dan Dan Noodles: The tasty noodles are a famous snack in Sichuan which have a long history.
Experience Chengdu Your Way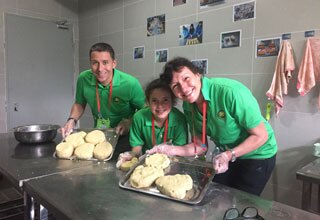 Our Customers in Panda Base
The best time to travel around Chengdu is from March to November. You may miss some hidden essentials if you tour Chengdu without a local guide. The tour packages below, including pick-up service and English-speaking tour guides, are examples for your inspiration: