Mid-Autumn Festival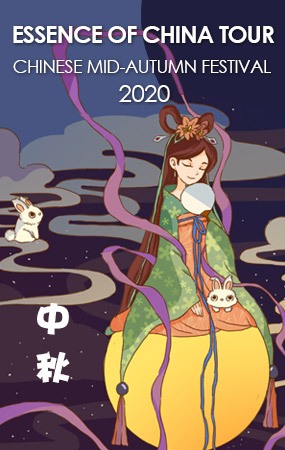 In 2020, the Mid-Autumn Festival (中秋节), or Chinese Moon Festival, falls on October 1st, which is also the National Day of China. It is one of the three major annual occasions in China (the others are Chinese New Year and Dragon Boat Festival and it takes place on the 15th day of the 8th Chinese lunar month.
As a time for families to be together, Mid-Autumn Festival's typical food is moon cake which is round and symbolizes reunion. Families and friends gather together to celebrate by eating moon cakes and appreciating the spectacular beauty of the fullest and brightest moon.
Get free Chinese moon cakes by taking any tour during Chinese Moon Festival!