Most Popular Articles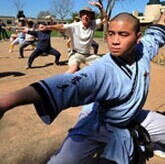 Chinese Kung Fu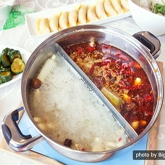 Chinese Food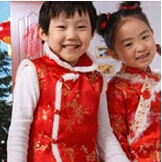 Chinese New Year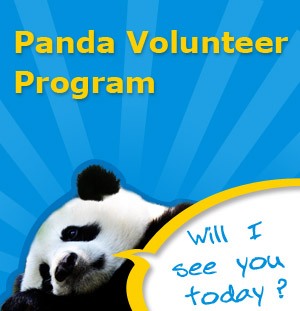 How to Plan a Giant Panda Tour
No one can resist the charm of the black and white giant pandas. Have you ever wanted to visit some cute pandas and the even cuter baby pandas, or even thought about hugging one for a photo opportunity? Do you want to know when and where the best place is to see giant pandas and their babies? China Travel lists some suggestions as well as some important steps for you to plan a panda tour.
Top Destinations to See Giant Pandas
To See Pandas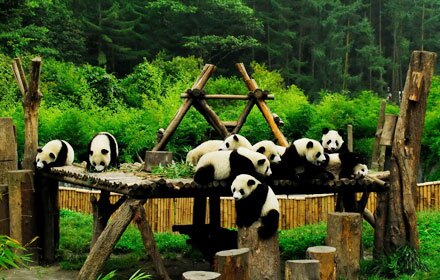 Sichuan is the hometown of giant pandas. If you want to hug or look after pandas, the most highly recommended places are in Chengdu, the capital of Sichuan Province.
However, if you do not have enough time to visit Chengdu and just want to see pandas, you can visit zoos, such as Beijing Zoo, Shanghai Zoo, the Panda Room in Chongqing Zoo, Guilin Seven Star Park Zoo, and Taipei Zoo, or animal parks, such as Guangzhou Chimelong Safari Park and Hong Kong Ocean Park.
Join a Panda Keeper Program
If you are not content with just seeing a panda, you have the chance to have contact with pandas in Chengdu.
Note: Only Dujiangyan Panda Base allows visitors to have close contact with pandas. We can book you an activity to join a Panda Keeper Program, you will help clean the closure, feed the panda with bamboo, make cakes for them. You may not have the chance to book these activities on your own as there is only a quota of 20 to 30 volunteers daily.
The program of hold a panda and take photos is prohibit now!
To See Baby Pandas
Go to Dujiangyan Giant Panda Base
A panda is cute and a baby panda is even cuter. You may wish to see baby pandas but pandas only give birth to cubs in July and August, so there is a chance to see baby pandas when you visit Dujiangyan Giant Panda Base during August to December.
How to Choose a Place to See Pandas in Chengdu
As mentioned above, Chengdu is the best city to see pandas and there are many places within Chengdu to see them. The table below explains the differences and highlights of the three most popular places to see pandas, which can help you to decide which place to visit based on your interests.
Place

China Conservation and Research Centre for the Giant Panda, Dujiangyan Base

Bifengxia Giant Panda Base

Panda Population 

50

20

20(10 for display)

Baby Pandas

Yes — between August and December

All pandas are 2 year old and above   — in future baby pandas may be seen

No

Activities

See adult and baby pandas

Panda Keeper Program and holding a panda for photos

See adult pandas

Environment 

Like a zoo

Natural and wild

A simulated wild environment

Distance

40 minutes' drive from Chengdu

1½ hours' drive from Chengdu

2½ hours' drive from Chengdu

Timed Needed

At least half a day

One day

Two days 

Visitors

More visitors after 10am

Less

Less

Note: Pandas give birth to babies in July and August, so there is a chance to see baby pandas when you visit Dujiangyan Panda Base from August to December. In Dujiangyan Panda Base, visitors may also see some pandas that have had several years' experience in other countries, such as a panda named Tiger who once lived in Washington DC.
Best Time to Visit Giant Pandas
Giant pandas do not hibernate; therefore, you can visit them all year round. If you visit Dujiangyan Giant Panda Base during August to December, you may have a chance to see baby pandas.
Avoid the Pandas' Sleeping Time
Many visitors to panda zoos may complain that giant pandas are always sleeping. Actually, pandas spend almost half of their time sleeping.
Usually, and in rotation, adult pandas spend three hours sleeping and three hours eating bamboo. Captive adult pandas usually eat twice a day at around 10am and 2pm.
Therefore, try to visit them at around 10am. You can see them sitting upright to eat bamboo. When they wake up, they may also climb trees or walk around.
What to Be Aware of When Visiting Pandas
Do not disturb the pandas. Making a loud noise and using a flash when taking photos of pandas, especially baby pandas, are not allowed.
Do not feed the pandas without instruction.
Choose a Way to Get to Chengdu
Transportation links to Chengdu are very convenient.
By Air
Chengdu Shuangliu International Airport is one of the largest airports in China.
There are more than 60 scheduled flights from the major cities in China to Chengdu, including Beijing, Shanghai, Guangzhou, Qingdao, Nanjing, Hangzhou, Zhangjiajie (in Hunan Province), Xi'an, Lanzhou, Urumqi, Lhasa, Chamdo, Xiamen, Guilin, Kunming, Haikou, and Hong Kong.
The international flights include those from London (UK), Bangkok (Thailand), Kuala Lumpur, Singapore, Seoul (South Korea), Tokyo (Japan), Kathmandu (Nepal), Hanoi (Vietnam), Melbourne (Australia), and Los Angeles (USA), among others.
It takes about half an hour to reach Chengdu city center from the airport. You can wait for the airport bus or take a taxi to the city center. We are more than happy to collect you from the airport and take you to your hotel if you prefer.
We can also help you to book the flight tickets.
By Train
Chengdu is the most important transportation hub in the southwest of China. It has direct trains to the major provincial cities of China, such as Beijing, Shanghai, Xi'an, and Guilin. There are three railway stations in Chengdu: Chengdu North Railway Station, Chengdu South Railway Station, and Chengdu East Railway Station.
Figure out which station you will arrive at. We also offer a service to collect you from the railway station and transfer you to your hotel.
We can help you to book the train tickets.
Chengdu City Transportation
Public Buses
It costs 1 yuan for the normal buses and 2 yuan for the air-conditioned buses in Chengdu.
Taxis
The starting price is 9 yuan (for the first two kilometers), and it costs 1.9 yuan for every additional kilometer. A 50% return charge is required when the distance exceeds seven kilometers.
Metro
The Chengdu metro system has opened Line 1 running from Shengxian Lake (north) to Chengdu Railway Station (south) and Line 2 running from Tianfu Square to Renmin Park. It is a fast way to travel but, unfortunately, offers limited stations. Ticket prices range from 2 to 6 yuan according to the distance traveled.
Food in Chengdu
Chengdu is a city full of delicious food, including tasty hot pots. People who have tasted a hot pot have two reactions: they love it and also think it is almost unbearable as it is so spicy. You can taste some hot pots and other delicious food in Jinli Street, which is a very famous street in Chengdu.
If you are not interested in trying Chengdu's local food, there are also many Western restaurants for you to choose from.
Accommodation in Chengdu
Chengdu has a variety of hotels ranging from inns to 5-star hotels. We can arrange the hotels for you according to your requirements and budget.
Why Book with China Travel?
Nowadays, only Dujiangyan Panda Base allows visitors to have contact with pandas. We can book you an activity to hold a panda for photos or to join a Panda Keeper Program. You may not have the chance to book these activities on your own as there is only a quota of 20 to 30 volunteers daily and the venue does not receive visitors who travel alone.
You can also join our tour to see the pandas, which is much cheaper than joining a tour to come into close contact with the pandas.
If you want to spend more time with the pandas or want to taste the famous and delicious Chengdu hot pot, just tell us. We can help you tailor-make a tour to meet your requirements, interests, and budget.
Recommended Panda Tours
More panda tours: China Panda Tours
More Chengdu tours: Chengdu Tours
Tailor-make a China Panda Tour for You
Wanna take a trip to China and see these cute pandas? China Travel can
tailor-make a China panda tour
for you based on your needs and requirements which can save your time, money, and trouble. Please feel free to tell us your tour ideas!
>> Tailor-make Now!