Chinese New Year Travel Tips
When is Chinese New Year?
| Year | Begins | Animal Sign |
| --- | --- | --- |
| 2019 | Feb. 5 | Pig |
| 2020 | Jan. 25 | Rat |
| 2021 | Feb. 12 | Ox |
| 2022 | Feb. 1 | Tiger |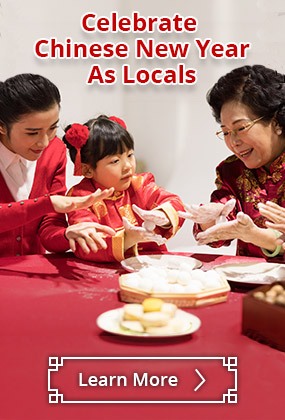 Is it worth going to China during Spring Festival? Well, traveling China during the period of Chinese New Year has both advantages and disadvantages. It is wise to weight up if the advantages outweigh the disadvantages.
The main advantages are:
Most of the Chinese will be at home with their families and there will be less people at tourist attractions.
It is a great opportunity to observe the local customs locals.
You will be able to see authentic celebrations such as fireworks Dragon Dancing, Lion Dancing, NiuYangge (traditional dance in northern China) and other interesting celebrations.
Disadvantages:
Public transportation is very crowded.
Northern China is extremly cold and most of China is cold.
Spring Festival Travel Period
Dates in 2020
Activities at Home and on the Streets
Transportation
At Work/What's Open
Jan. 17-23
Houses and streets cleaning and decorated, shopping, school holidays from Jan. 11
Crazy crowded: homeward travel rush
Year-end events, winding down

Jan. 24

(CNY's Eve)
Decorations, family reunion dinner, CCTV New Year Gala, fireworks
Locally busy
Businesses closed in the afternoon

Jan. 25

(CNY's Day)
Firecrackers, greetings, lucky money
Relatively quiet
Offices/banks shut, shops and malls reopen
Jan. 26
Welcoming sons-in-law with dinner and gifts
Locally busy
Shops and malls open, offices/banks not
Jan. 27-29
Visiting relatives and friends
Locally busy
Limited offices/banks services, shops and malls open
Jan. 30
The week-long public holiday period ends; most people prepare to go back to work.
Very busy: city return journeys
Some businesses reopen one day early.

Jan. 31-Feb. 8

(CNY days 7-15)
Life returns to normal; schools reopen after Feb. 10; decorations up until Lantern Festival (Feb. 8).
Crazy busy: return journey rush
Business as normal by Feb.8 (CNY Day 8)
Some tips on traveling China during Chinese New Year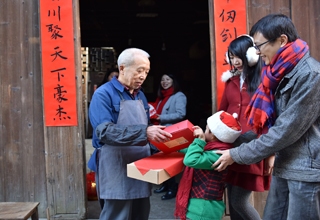 Trains will be crowded during the period of Spring Festival, so try to avoid travelling by rail if at all possible.
Arrange your itinerary beforehand, and make reservations for flights and hotels in advance.
Collect as much information on Chinese New Year celebrations in the city you are going to stay, such as firework shows, temple fairs and other celebrative activities for the locals.
Learn enough about cultures of Chinese New Year, and get familiar about what Chinese locals will do during the festival.
Chinese New Year usually comes on the coldest days of the year in China, so tourists are advised to bring enough warm clothes.
Chinese people prepare a lot of luxurious and delicious food during Spring Festival, what they eat is rich in calorie, and people may get sick by having too much Chinese New Year food. It'd better to prepare some medicines in advance, and try to have a good control of the temptation of the delicacies.
FAQs about Chinese New Year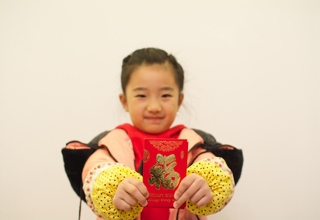 1. Can I travel in China during Chinese New Year?

Yes, of course. But you have to face that a big crowd of people head back to their hometowns. Airports, railway stations, coach stations are full of people. And price of transport is more expensive than usual. But the situation will be much better after Chinese New Year's Eve.

2. Which places are warm destinations to experience Chinese New Year?

Yunnan Province in Southwestern China, Sanya, Hong Kong in the south of China

3. Whether I need to book in advance during the holiday?

Yes, for sure. It is wise to book hotels and flight tickets two months in advance. 4 months in advance is even not a bad idea. However, last-minute bookings won't be a big problem with a higher payment.

4. Is everything closed during Chinese New Year?

No, most restaurants, attractions, hotels and airports won't be closed. But working hours will be limited and shorten.

5. What are closed during Chinese New Year?

Government offices, factories such as clothing factories, some small restaurants, and shops will be closed.

6. Can I eat out on New Year's Eve?

Yes, but to book in advance is the best way. Some restaurants and hotels offer unique meal of New Year's Eve. If you want to have a traditional Chinese New Year's Eve meal, just book it ahead.

7. Where to see fireworks on Chinese New Year's Eve?

Every place will celebrate the New Year's Eve, so you can see fireworks display everywhere. If you can get a hotel room with a wide visual field, it will better.

8. Whether it is less crowed after New Year's Eve?

Chinese New Year holiday starts from 1th day to 7th day of the 1st month of Chinese lunar calendar which is the most crowded period in China. But it is less crowded after New Year's Eve except last one or two day of New Year's holiday. However, you still need to prepare for crowded people and terrible transport situation at the time.
Related Articles