CCTV's New Year Gala
When is Chinese New Year?
| Year | Begins | Animal Sign |
| --- | --- | --- |
| 2019 | Feb. 5 | Pig |
| 2020 | Jan. 25 | Rat |
| 2021 | Feb. 12 | Ox |
| 2022 | Feb. 1 | Tiger |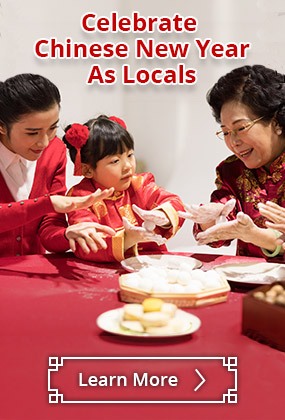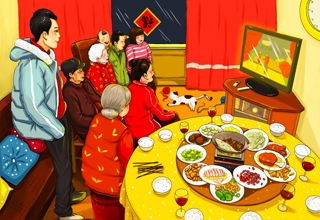 The CCTV New Year Gala, or the Spring Festival Gala, often referred to "Chūn Wǎn"春晚 in Chinese, is a variety entertainment show with a combination of modern media and folk customs, which is broadcast live to the world on Chinese New Year's Eve.
Since 1983 when it was first broadcast at 8 pm, the Gala has become the "new folklore, new culture" of the Chinese, and a must-see TV showNew Year's Eve. The 2020 CCTV Chinese New Year's Gala will be broadcast at 8 pm, January 24, 2020.
Development of the Gala
Since its inception, the Gala has been the most watched television program in China. It has also been accredited in the Guinness Book of Records as the national TV show with the largest audience in the world.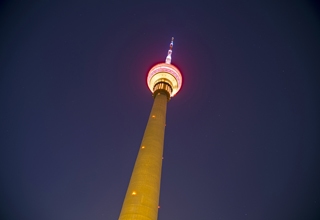 While Beijinghas been the main venue, the Gala gradually reformed itself to keep up with the times.
In 1996, in addition to Beijing, the Gala was broadcast for the first time from studios in Shanghai and Xi'an. This was repeated in 2002 in Shenzhen.
In 2016, the Gala did a new thing by setting up four live split-screens in four corners (west, east, south, and north) of the country – Quanzhou, Xi'an, Guangzhou, and Hulunbuir. These were screened live along with CCTV's Beijing studio. Since then, the "1+4" pattern has become a tradition of the Gala.
With a history of over 30 years, the Gala has not only showcased the development of technology but has also increasingly extended its international reach. It is broadcast globally and is known by virtually every Chinese person around the world.
Contents of the Gala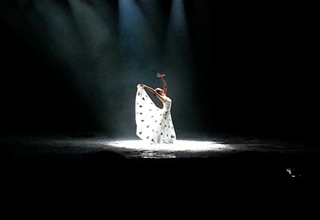 Generally speaking, a typical CCTV New Year's Gala includes the following:
1. Singing and Dancing (歌舞)
Ranging from classicall, folk, to pop, most music styles are included in the show. Some acts mix song and dance while others perform solo singing or dancing. There are also some traditional folk songs and dance from China's ethnic groups in the Gala.
2. Conversational Comedies (小品 and相声)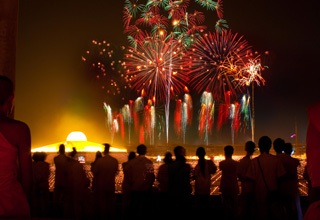 Sketch comedy (小品) – a good sketch points out real-life problems and conveys positive messages using a comedy framework. Hot topics in recent years have included migrant workers and family life.
Crosstalk (相声) – also known as "xiangsheng" in Chinese, is a traditional Chinese comedy performance taking the form of a dialogue, usually between two male performers wearing traditional cheongsam.
Both kinds of show above sometimes include singing.
3. Acrobatics (杂技)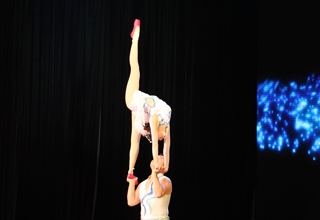 Incorporating art and sport, most acrobatic shows in the Gala are interesting and breath-taking. You can see contortionists working with partners and performing impossibly flexible movements, as well as amazing feats of pedaling jars, spinning plates and climbing bamboo poles.
4. Wushu (武术)
Wushu, a modern exhibition of traditional Chinese martial arts, is always an inspiring show, performed with music in the Spring Festival Gala every year, including various styles of Chinese Kung Fu, such as Taiji Quan, Shaolin Kung Fu, etc.
5. Magic Tricks (魔术)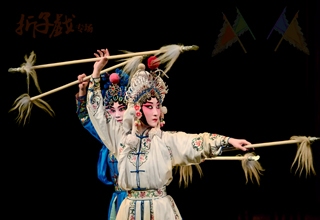 There's usually at least one magic performance per year during the Gala, one of the most popular parts of the Gala for Chinese people.
6. Chinese Opera (戏曲)
Chinese opera played an important role in the early years of the Spring Festival Gala. With the passage of time, however, it has not been emphasized so much.
But still, as a sort of traditional art, there's a Chinese opera medley near the end of the Gala. It features several opera styles including Peking opera (京剧), Yue opera (越剧), Henan opera (豫剧), Sichuan opera (川剧) and more.
7. Countdown to New Year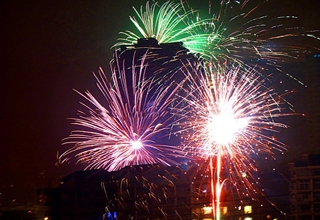 Just before midnight, the Gala MCs lead a countdown to New Year. As the bell rings at the stroke of midnight, they begin reading Spring Festival couplets and wishing New Year's blessings.
8. Can't Forget Tonight (难忘今宵)
After beginning with a song and dance show, the CCTV New Year Gala ends with the classic song "Can't Forget Tonight" (难忘今宵), which has been a tradition on New Year's Eve since 1884.
Foreign Celebrities Performing in the Gala
In addition to Chinese performers, some famous foreign celebrities have shown up and joined in with Chinese performers at the Gala.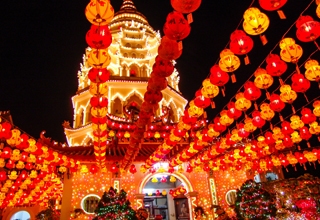 Dashan (大山) – Canadian Mark Roswell, a performer and television host who rose to fame after performing in fluent Mandarin in a sketch comedy on the Gala in 1998, as well as 1999, 2009,and 2011.
Yanni – the first western musician at the Gala, who performed remix with Chinese zither performer Chang Jing in 2013.
Céline Dion – a world-renowned French-Canadian singer who joined Chinese singer Song Zuying in singing the Jasmine Flower (Mo Li Hua 茉莉花) in Chinese at the Gala in 2013 and also sang the classic My Heart Will Go On – in English of course.
Sophie Marceau – singing La vie en rose with Chinese singer Liu Huan at the Gala in 2014.
Significance of the Gala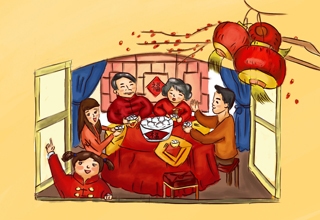 With splendid moments and also some not so splendid, the CCTV New Year Gala has brought immeasurable laughter and unforgettable memories to many people. Its audiences have witnessed growth and change over the last 30 years.
It's more than just an entertainment show but also a reflection of real life, showcasing Chinese culture. As times and performers change, the significance and impact of Chinese New Year will never change. The Gala will always be a grand event for Chinese people, filled with happiness and hope.