Passports
Passport is a kind of legal documentation that a country issues to its citizens to certify their nationality and identify when they go out and come in their country border, travel abroad or settles down abroad.
Category
Besides the diplomatic passport, service passport, and ordinary passport, PRC Passport also includes Special administrative region passport, which includes Hong Kong SAR passport and MSAR passport.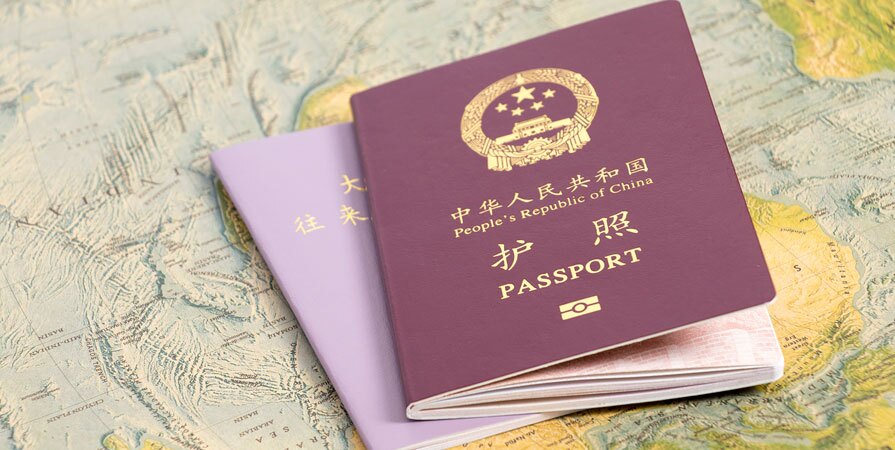 PRC Passport
The citizens of PRC with Hong Kong and Macao permanent resident status should apply for the Hong Kong SAR passport or MSAR passport. The Hong Kong Immigration Department is responsible for the signing and issuing of Hong Kong SAR passport while The Macao special administrative region government bureau of proof of identity is responsible for the signing and issuing of MSAR passport.
Period of validity
At present, the period of validity of China ordinary passport is 10 years, and citizens can apply for a 5-year delay for two times before expiry within 6 months.
Procedure of passport application
It can't get around regulations that passport should be transected in applier's domicile place.
Bring ID card and residence booklet to the Mirigine Office of Public security bureau which is located in the applier's domicile place to copy the related certified documentations and fill in the approval forms.
Take photos in the Mirigine Office or the photo studio that appointed by the local Public security bureau. Remember to take the receipt of photographs. (Remember to wear a collar cloth with deep color.)
Submit your application with photo and related documentations to the receiving windows, waiting for their verification. When the verification is finished, you will get an acknowledgement of receipt. If the content of receipt is errorless, sign your name.
Proposer should pay fee for your passport on the day you submit application. If you don't fee on time, the date your get your passport will be postponed, and if you don't fee within a month after application, you will be treated as abandon application.
Get your passport on the day marked out on the receipt or on the date that Entry and exit administrative department informs you.
Tips for using passport
Apply for the passport ahead of schedule to give related institutions sufficient time to transact your application. If you apply for passport when the day of going abroad is around the corner, it will cause delay in your work or business.
When getting your passport, you should check whether your name, sex, birthplace and photos are right and whether the steel seal, the seal of licensing authority and the signature are completed. If there is any error, do not sign your name and report the problems to the licensing authority.
Passport holders should safekeep the passport appropriately. All the items of passport shall not be stained or altered.
When passport holder travels abroad or go abroad to visit families, it's best to bring the copies if passport and ID card, so that you can reapply for a new passport if the old one is lost abroad.
If your passport is electronic passport, in order to maintain its optimum performance, please don't bend the electronic passport, punch on it or expose it in an extreme temperature and humidity environment.
For an authentic travel experience, contact one of our travel advisors. Our local experts are always ready to create a hassle-free tour for you.