China Climate
When is the Best Time to China?
Generally, compared to the sweltering summers and chilly winters, the cool autumns (September and October)and warm springs (end of April to beginning of June) are the best seasons to travel to China.
Time recommendations for travel, however, are blurred because of the sheer size of China. In other words, no matter when you come to this country, there are always certain views awaiting you to explore.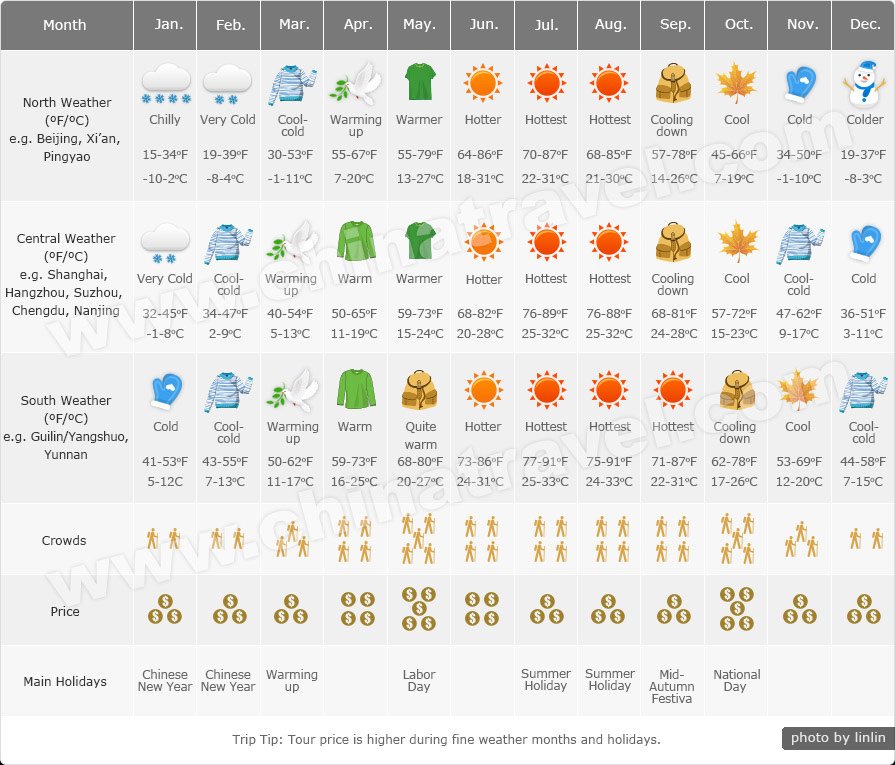 China's Climate
China's climate is divided into six categories as follows: tropical, subtropical, warm-temperate, temperate, cold-temperate, and Qinghai-Tibet Plateau temperate zone. Most of the country lies in the northern temperate zone, which is characterized by warm climate and well-defined seasons, being suitable for habitation.
Actually, the climate in China varies greatly from south to north, especially in winter when dry and cold winds, blowing from Siberia and the Mongolian Plateau, lead to a huge temperature gap between south (above 0℃) and north (far below 0℃) China.
In summers, however, except for a few remote places, there is little temperature difference between north and south China for there are overall high temperatures in almost the whole country.
Spring - The Best Time to Visit China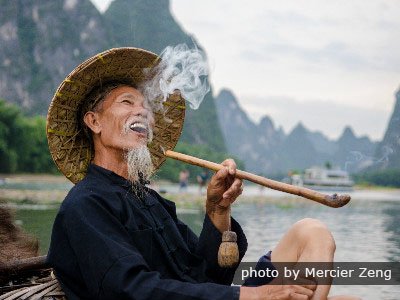 Generally, spring is considered to be the best time to visit China. Early spring (around March) is an off-season when the weather remains cold and changeable with intermittent showers; and late spring (April- May) with an average temperature of 20℃ (70℉) creates an optimal environment for tourists who would come to this country.
Travel Advice
In early spring: China Travel suggests you travel to Shanghai or Beijing which are the most popular destinations in China. It would be less people during this time.
As for late spring, the fine weather means no true limitations for traveling in China. So we recommend you to visit the essence of this country or admire the spring color in some mountainous destinations such as the Li River and Zhangjiajie, when drizzle adds special character to the views in the form of mountain mists in these places.
What to Pack in Spring?
North: Walking around outside during the day, visitors can enjoy the bright and beautiful sunshine. But temperatures drop in the evening. You need to bring T-shirts and shorts for daytime and warm layers, a light jacket, and pants for the night.
South: The southern region is warm and damp. By the late spring, it may even be hot by day. For hotter days, you may only need thin layers and shorts. For cooler days, however, weather-proof layers, sweater and light pants are recommended. Prepare raincoats and/or umbrellas for your family when traveling to the south in spring and a nice backpack for anyone who wants to participate in outdoor activities.
Events and Festivals
The Water Splashing Festival (April 13th - 16th): The festival is celebrated by Dai people (in Yunnan Province) by splashing water on others to express goodwill.
Sisters' Meal Festival (mid May) It is a Miao (in Guizhou Province) minority festival for local people to express love, resembling the Western Valentine's Day.
Labor Day (April 29th - May 1st): Since the holiday has been cut short from 7 days to 3 days, Chinese people will only go to nearby places for travel within those days. So you may want to choose remote places in China as your destinations.
Dragon Boat Festival (late May or early June): Many cities will hold exciting dragon boat races and the traditional food "zongzi" will be offered during these days.
Recommended Spring Destinations
Now it's your turn to bethe emperor:
8-Days, Beijing, Xi'an, Shanghai, Private Tour
Go to mountainous areas to breath spring fresh air:
5-day Amazing Zhangjiajie Tour from Shanghai
These tours above can be customized to meet your requirements and time schedule.
Summer - A Hot Period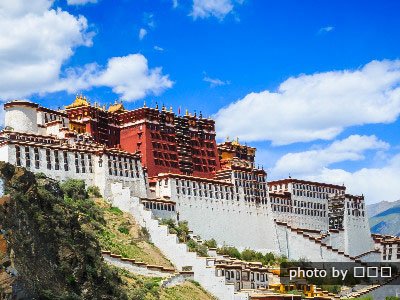 Summer (June to early September) is a hot period, with daytime temperatures of about 28+°C (92+°F) in most parts of China. Moreover, influenced by the monsoons from the ocean, it is generally a time for abundant rainfall, especially in the southeast coastal area.
Travel Advice
Summer is a peak season mainly due to the summer vacation of Chinese students. And weather is not lovely in hot destinations. So we suggest you go to some remote resorts of China like Yunnan, Tibet, Qinghai, Inner Mongolia and Xinjiang Uygur Autonomous Region, where you may have the chance to exclusively enjoy the unique scenery. The weather is comfortable and the scenery is the best in these destinations in summer.
Summer Packing Suggestion
North: As its burning hot in North China, tourists need to bring short-sleeved shirts, shorts, sandals, sun cream, sun glasses, sunbonnets and beach umbrella
Central: Tourists need to bring short-sleeved shirts, shorts, sandals, sun cream, sun glasses and sunbonnets.
South: As it's rainy and sultry, sun cream, sun glasses, sunbonnets and beach umbrella are necessary.
Events and Festivals
The Nagqu Horse Racing Festival (around August): The most important event held in Naqu Prefecture, Tibet. Join the local people in observing the exciting horse race first-hand.
The Shoton Festival (August-September): It is one of the most popular festivals held in Tibet. In those days, you will enjoy the Tibetan Opera and local delicious yoghurt.
Recommended Summer Tours
Explore the mystery Tibet and see the world roof:
8-Day Mountain Everest Base Camp and Lhasa Essential Join-in Tour
To see the colors and minorities of Yunnan:
8-Day Authentic Yunnan DiscoveryTour
Autumn - The Optimal Season to Visit China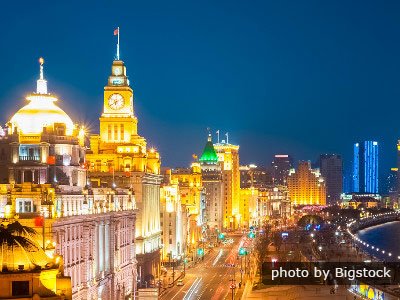 Most travelers would find this season the optimal one to travel to China, even though some may think that the weather in September still is a little hot and changeable. From October to November, nearly the whole country would be carpeted by fall colors and days become cool and dry with clear blue skys.
Travel Advice
Similar to spring, there are not too many places in China that you cannot visit during this season. Therefore, we highly recommend you to explore the top destinations in this country to avoid the pity of missing worthy places.
And when November comes, you would also have the choice to go to the north of the country to see its first snowfalls.
Autumn Packing Suggestion
North: As itis cool during the daytime and a little bit cold in the evening, long-sleeved coats and woolen sweaters are needed.
Central:It's warm in the daytime and cool in the evening, thus, light long-sleeved coats are enough.
South: As it is still very warm in South China, short-sleeved T-shirts and shorts are recommended. Meanwhile, tourists need to bring some light long-sleeved coats in case of the cold weather during November.
Events and Festivals
1.The Mid-Autumn Festival (mid September- early October): It is one of the most important festivals. Gaze at the full moon, which symbolizes family unity in China, with a traditional food called moon cakes.
2. Chinese National Day Holiday (October 1st -7th): Since it is the "Golden Week" of China, we strongly advise you to choose some remote resorts as your destinations and remember to book early.
Recommended Tour
Admire the elegant side around Shanghai:
1-Day Suzhou and Tongli Water Town Tour from Shanghai
Take care of pandas and explore highlights of Chengdu:
4-day Panda Keeper Program and Chengdu Highlights Tour
These tours above can be customized to meet your requirements and time schedule.
Winter - Cold but a Good Time to Come to China
Due to the cold and humid northwesterly winds blowing from Siberia, most regions in China experience chilly and damp winters. Temperatures in the northern parts of this country, especially at night, often drop below freezing. And during most days in the north you experience snow.
Actually, there is a narrow temperature gap between south and north China in this season, except for some places located in the tropical zone like Sanya, Yunnan and Hongkong with mild winters.
Travel Advice
Generally, winter is a low season for traveling in China, with relatively lower price for accommodation and other expenses.
Visit big cities to experience traditional Chinese festivals, like Chinese New Year. Cities like Shanghai and Beijing would be less people, because many people who just work there go back to their hometown to get together with their family.
Go for some unique winter sceneries like Harbin's ice and snow world, where a large number of ice sculptures, varying in styles and scales, awaits you to explore.
Moreover, if you get cold easily, we suggest you head down south to Sanya city or Yunnan Province where you can enjoy a mild winter with an average temperature of around.

Winter Packing Suggestions
North: Due to the severe cold weather, very warm and thick clothes should be worn, such as down jackets, cotton-padded jackets, thermal underwear, cotton glove, scarf and warms shoes.
Central: Due to the chilly and damp weather condition, warm clothes such as down jackets are needed.
South: Though it's not that cold in South China, warm clothes are still necessary.
Events and Festivals
Chinese New Year (late January or early February): This is a time which every travel website would advise you to avoid. But actually, since it is the most important festival in China (like Christmas in the west), people will return to their hometown and big cities like Shanghai and Beijing would be much less people. You may find local families to jointly celebrate an authentic Chinese New Year Festival and learn some Chinese customs.
The Lantern Festival(around February): This is the first night of the year to see a full moon. Join in a Chinese temple fair which is only held during those special days and eat "yuan xiao".
Minority festival: Lusheng Festival (begins on the 16th day of the first lunar month): It is the most influential festival celebrated by the Miao minority in the mountainous areas of Kaili, Guizhou Province, with local people dancing in traditional costumes, playing lusheng and holding bull-fights.
Harbin International Ice and Snow Festival (early January): The festival lasts for more than a week and has a display of a great number of stylish ice sculptures.
Recommended Winter Tour
Visit Beijing to explore the culture of China
4-day Classical Beijing Tour
Explore the essence of China:
8-Days, Beijing, Xi'an, Shanghai, Private Tour
Rainfall
Rainfall in China varies from place to place and from season to season. Precipitation gradually increases from the northwestern inland areas to the southeastern coastal regions. And rainy season usually begins earlier in the southern regions, from May to October, while in the northern areas, it lasts for a shorter time, from July to early September.
Create a China Tour
Want to have an unforgettable China trip? We give recommendations and create your tour by listening to you. We are here to make your tour easier and more fun. Please feel free to tell us your tour ideas! Create Now!
For an authentic travel experience, contact one of our travel advisors. Our local experts are always ready to create a hassle-free tour for you.