How to Plan a 3-Day Trip to Zhangjiajie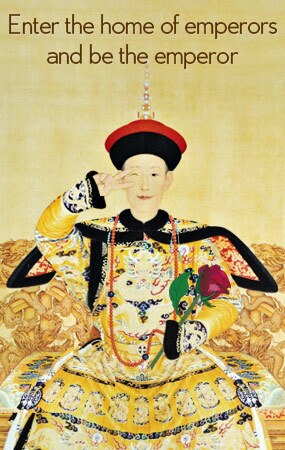 If you are heading to Zhangjiajie, you'd better make it a worth trip because it won't be easy nor cheap to stretch yourself such an adventure. To help you with a good plan, here's the key points of a good 3-day trip to Zhangjiajie. What's more, you can find an itinerary after the read.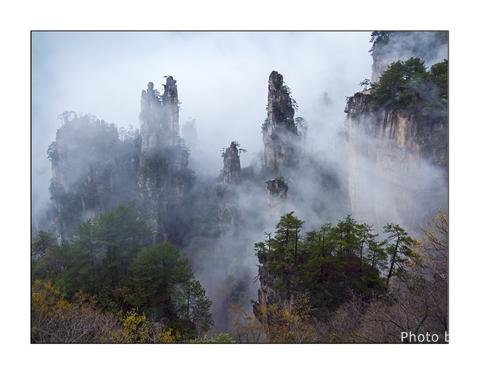 Choose the right time to go
Generally speaking, April to November is the peak tourism season in Zhangjiajie, coming along with the respectively best landscape. Depending on your travel purpose, however, the best travel time can be different.
Spring comes late and short in Zhangjiajie, usually lasting from April to May. At this time, you will have nice views of the froggy mountains and liveliness of the vegetation. Chinese New Year celebration in the Tujia villages will also be a highlight for a spring travel.
If you are traveling to China in summer, Zhangjiajie from May to August can be a real cool place, "cool" as pun intended. Rainfall is considerable during July and August, so it won't be as perfect as May and July.
Autumn in Zhangjiajie is the favorite season for photographers, as different colors of the plants, rivers, mountains and rocks overlap each other and compose a beautiful chromatogram to catch. Best to plan your autumn travel after October when there will be enough sun light.
Don't miss the snowy scenery in Zhangjiajie if you cannot get to Harbin during winter. The spectacle only lasts for one month or so and ends before February. 
Try to avoid the domestic travel peak spans: The Chinese New Year (usually in January or February), Tomb-Sweeping Day (5th of April), Labor Day (1st of May), Chinese Dragon Boat Festival (usually in July), Mid Autumn Day (usually in September and October) and National Day (1st of October).
Transportation Matters
You need to know your way in and out of Zhangjiajie. First thing to do that is choose your entry city. If you are in Hunan Province, coming from Changsha (which is also the most common transit), bus is about 4 hours and a half, fast train t8316 is about 5 hours. Flight is 1 hour.
You can also find your way from other cities outside Hunan. Flight is available for big cities like Beijing, Xi'an, Shanghai, Guangzhou, Shenzhen, Qingdao, Shenyang, Xiamen, Fuzhou, Hangzhou, Wuhan, Chongqing, Tianjin and Nanjing.
Carrying on your China trip from other tourist cities, you can take a 10-hour bus ride from Guilin, or get to Liuzhou first and take a 7-hour train. From Yichang, after a Yangtze River Cruise, train takes about 4 hours while bus takes 6 hours. Guiyang has a 12-hour train ride or 10-hour bus trip to Zhangjiajie.
For flights, it is bookable on C-trip and Qunar. However, you might need to contact a local travel agency to book train ticket or a long distance bus. You can get your own transfer from Zhangjiajie City to the national park. Bus takes 40 minutes and price is 10-12RMB/person. Taxi is normally 100RMB.
Aiming the must-visit sites
3 days in Zhangjiajie allows you to cover the most part, also the must-visit part, of Zhangjiajie National Forest Park. Aiming the must-visit sites, you won't miss: Huangshizhai (黄石寨,Yellow Stone Stronghold), Golden Whip Brook (金鞭溪),Yaozizhai (鹞子寨),Yuanjiajie (袁家界), Wulongzhai (乌龙寨, Black Dragon Stronghold), Echo Valley (回音谷), Yangjiajie (杨家界), Tianzishan (天子山), Grand View Tower (大观台) and some Tujia villages.
Spending less time in Zhangjiajie National Park means you get to visit other major scenic areas like Tianmenshan National Forest Park (天门山国家森林公园), Yellow Dragon Cave (黄龙洞), Sword Lake (宝剑湖) and Fenghuang Ancient Town, each of which requires half a day respectively.
Where to Stay
You can either spend the nights in downtown of Zhangjiajie City or inside the national park. The former choice allows you to choose from different hotels and restaurants. However, it also means you have to travel back and forth to the site every day, which is absolutely pricy and tiresome.
Overnights inside the national park earns you some perks: Firstly, you won't have to pay for entrance tickets everyday. Secondly, hostels inside the park are mostly located on the mountain top and you can view gorgeous sunrise in the morning, not to mention the dream-like landscape just outside your window and the air is just fresh enough to spa your lungs. 
Hostels or guesthouses can be found in Yuanjiajie, Yangjiajie and Grand View Tower. Basic standards without bathroom supplies, so you need to bring your own toothbrush and towel. Prices range from 50RMB to 200RMB, depending on the season. Most hostel owners are Tujia people; they don't speak English but are happy to offer whatever help they can.
A local guide leads you further
Even for experienced travelers or expats who know their way around China, an independent trip to Zhangjiajie is still a toughie. A local guide would be a living map for you to navigate on the vast land of the national park. He/She will lead your way up to the mountain or sneak from some back alley so that you won't be clogged in mountains of people. Furthermore, he/she will be sharing lives and local folkways and this will become one rich experience.
You can either book a tour package from many travel agencies or search online for a personal guide. One personal guide charges 400-600RMB for 3 days including your entrance fees and accommodations. 
One thing to watch out, don't hire the self-claimed guides who you see at the bus station or train station.They are unlicensed and you will probably be sold to another "guide" and pay at least twice.  
Things to pack for the trip
There are a bunch of walking trails inside the park and one good pair of shoes is absolutely necessary. Besides, you will need: a flashlight, raincoat or umbrella, a light overcoat (a heavy coat for winter), a light pack that is used for the climb so you don't need to carry a big bag with all your stuff, bottles of water, bathroom supplies (for stay on the mountain) and a map of the park.
For photographers, bring your tripod, wide-angle lens, lens hood and anything that you think is needed for good photos of the sunrise and sunset on the mountains.
Have some snacks or energy bars for quick energy supple during the hike and climb.
Extend trip to Fenghuang Ancient Town
Fenghuang Ancient Town, or Phoenix Ancient Town (凤凰古镇) is regarded as the most beautiful town in China by the New Zealand writer Alley Rewi. Just nearly 4 hours away from Zhangjiajie, most travelers make a side trip there.
You can find bus to Fenghuang at Zhangjiajie Bus Station, 64RMB/Person. Fenghuang is a rather small town yet it takes a least half a day to cover the whole ground. Spend one night by the Tuojiang River if you are not in a hurry; it is very beautiful to watch the town wake up in morning mist.
Try out the local cuisine
You may have tried some Hunan food when you are in Changsha. Food in Zhangjiajie, comparatively, is not that spicy and much fresher in ingredient used.
Notable dishes in Zhangjiajie are Sanxiaguo (Three in One, 三下锅), Pickle Turnips (酸萝卜), Fried Beef with Pickled Cabbage (酸菜炒牛肉) and Tujia Smoked Pork (土家腊肉).
Sanxiaguo is a far-known dish, made up with three ingredients: two can be beef, pork, chicken, duck, kidney or any meat and one is turnip, carrot, bamboo shoot, mushroom or any veggie. They are cooked in one pot and served like hot pot but without soup in it. One portion of Sanxiaguo can be served for 2-4 adults.
Let the chef know your flavor, non-spicy or slight-spicy while ordering.
Travel safe
As mentioned before, it is not wise to trust or follow the self-claimed tour guides or travel agents that you meet at the bus station or train station. Neither is it to say Okay when the taxi driver suggests you a place to stay or eat. Taxi to the entrance is usually 100-120RMB for one trip, if the driver says 10RMB, it means he will drag you to some hostels that he claims it is your best choice.
While inside the park, you will trek or climb from time to time, so put your belongings in a small pack close to you is a smart move. Do not dare into any areas with "No Entry" signs. Fire lighter should be used with caution in the forest.
Shopping at big malls in the city is much better than in small shops. Don't fall for things that are said to be authentic or hand-made, such as Tujia paintings or embroidery, yet are sold at low prices. It is the business taboo that customer haggles without buying, especially in the morning.
Do bring enough water because there is few stalls inside the park and it is not advisable to drink directly from the river. Water at the hostel shall be boiled before drinking.
A Suggested Itinerary for 3-day Trip in Zhangjiajie
Day-1 Arrival in Zhangjiajie and Trekking along Golden Whip Brook
When you arrive in Zhangjiajie Bus Station or Train Station in the morning, you will find your tour guide and transfer. 40 minutes to drive to the site.
After entering the national park, you will start a beautiful journey trekking along the Golden Whip Brook (金鞭溪). The brook snakes to 2.7km (1.7 miles) and it is the longest valley brook in the world. After the trekking, you will get up to Yuanjiajie. There are two ways of approach: one is trekking uphill from the brook, and the other one is take the Bailong Elevator.
After lunch at Yuanjiajie, you will visit its iconic sites: Avatar Hallelujah Mountain (阿凡达-哈利路亚山), Heart-Connecting Bridge (连心桥), Ladder of Ninth Heaven (九天玄梯). Later, get on an eco-buggy to the Grand View Tower Scenic Area (大观台), where you will stay overnight.
If physical strength allows, your tour guide will lead you to an undeveloped and little-known site, Old Ranch Yard ( Laowuchang, 老屋场). It will present a pleasant bucolic scene.
Day-2 Yangjiajie & Tianzishan Grand Vistas
Rise up early for an amazing sunrise before simple breakfast. Later, you will embark for an adventure in Yangjiajie and Black Dragon Stronghold (乌龙寨). Yangjiajie is a recently-open site, with charms different from what you saw in Yangjiajie yesterday.
After simple lunch, you will carry on to Tianzishan, or Prince Mountain (天子山), which looks like a zoomed up Bonsai, or a replica of paradise. Later, get to Helong Park, a park built in honor of the great General Helong.
A gorgeous sunset ends up the day. Stay another overnight in Grand View Tower Scenic Area. 
Day-3 Tianzishan Scenery and Return to Zhangjiajie City
This whole morning will be spent in Tianzishan Scenic Area (or Prince Mountain Scenic Area). Here locates the Tianzi Bridge, a bridge built on cliffs that gives you thrills only to think of stepping on it.
After lunch, you will be on the way back to Zhangjiajie City. En route, visit Hundred Peaks Scenic Area ( or Baizhangxiachu Scenic Area, 百丈峡出景区), watching the cliffs and peaks soar into the sky.
When you are back to the city, you can stretch the trip to Fenghuang or head to your next destination.