Tianjin Cruise Port Transfers & Tours
Tianjin Cruise Port, formerly and yet still widely known as Beijing's Port or New Port (新港, Xingang), boasts for its large volume and great location. It will take about 3 hours away from Tianjing Cruise Port to Beijing center. It is made as an important gateway for over 200,000 passengers on their international cruise ships, such as Sapphire Princess, Holland America, Celebrity Millennium, Sapphire Princess, and other ships. More about schdule of different cruise ships, please to see Cruise Calendar >>.
Tianjin Cruise Port Transfers & Tours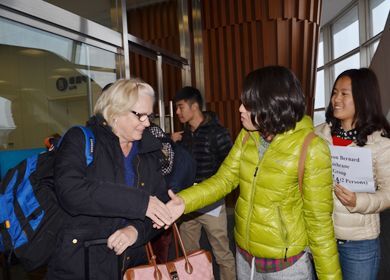 Shared Shuttle Bus Transfer: Between Tianjin Cruise Port and Downtown Beijing
We provide air-conditioned coaches and English-speaking guides transfer you between Tianjin Cruise Port and Beijing downtown. The landing hotel is Beijing International Hotel, and your Beijing tour guide will help you get a taxi if you don't check in this hotel.
Duration: 3 hours (approx.)
Tianjin Port to Beijing
22 Feb, 25 Mar, 21 Oct,2019. Ms Westerdam
16 Mar,. Star Legend
Beijing to Tianjin Port
23 Feb, 26 Mar, 22 Oct,2019. Ms Westerdam
16 Mar,. Star Legend
Price: $51p/p View details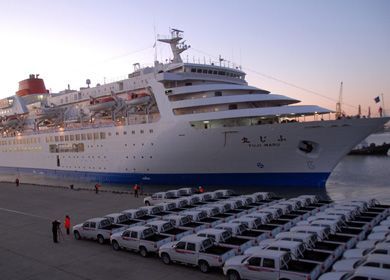 Private Transfer Betwen Tianjin Cruise Port and Beijing
This private transfer offers safe escort by private car or van from Beijing to Tianjin Cruise Port. It can also be vice versa. The tour guide will help you with disembarkation or boarding. Recommended for any cruise ship.
Duration: 3 hours.
Best For:
All Ships
Price: $ 117 p/p View details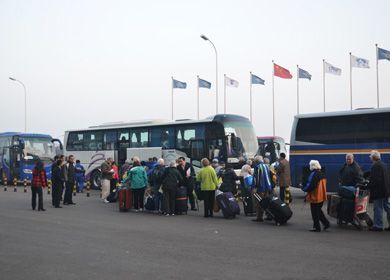 Tianjin Xingang Transfer-Beijing 3 Days Round Trip
Hand-pick Beijing land trip for travelers to take the Oceania Cruises: Nautica and Crystal Cruises: Serenity. Experience the highlights of Beijing and local lifestyle of Beijing people.
Duration: 3 Days
Best For:
Oceania Nautica Cruises: Mar.2, 2016
Crystal Serenity Cruises: April.2, 2016
Price: $ 439 p/p View details
FAQ about Tianjin Cruise Port
Are Home Port and Xingang Port the same thing?
No, they are not. When the Home Port of Tianjin Port Internaional Cruise was established and open in 2010, Xingang Port became the main terminal for demostic cruises ships, such as Yangtze River Cruise. If you are taking an international cruise ship, you will arrive in the Home Port, aka Tianjin Cruise Port.
Which exit should I use to meet my tour guide?
There are two exits at Tianjin Cruise Port, Exit 2 is for travel groups and if you book a transfer or tour with us, you will find your private tour guide waiting for you at Exit 3.
Is your car or coach big enough for our luggage?
Normally, we will arrange you the right car/van/coach based on the number of your group. However, if you have too many luggages to fit in one car, we will arrange an extra luggage car for you (with extra cost on your own).
Is there any way I can get to Beijing besides booking a transfer with you?
Yes. There's our suggestions: 1. Get to Tanggu Train Station (RNB50 approx. by taxi) and take a bullet train (7 trains a day till 8:30PM); 2.Get to Tianjin Train Station (RMB200 approx. by taxi) and get a train to Beijing; 3.Get to Tanggu Long-Distance Bus Station (RMB40 approx. by taxi) and take a 3-hour bus to Beijing; 4.Take a taxi going directly to Beijing (RMB800).
For an authentic travel experience, contact one of our travel advisors. Our local experts are always ready to create a hassle-free tour for you.