Shanghai and Tongli Water Town Tour
3-Day
Shanghai
(3Days)
Tongli
Shanghai
People may know that Shanghai is a metropolis. She is called "Mo Du (魔都)" by Chinese people. Mo means ambition and Du means metropolis.
But many people ignore that she also has a soft side like any elegant lady. Water towns are her tenderness. They are unique to China and preserve well an ancient atmosphere. Ordinary people still live there. 
Let's take 3 days to explore this ambitious city with added elegance and tenderness.
Tour Type: Private Tour
Best Season: Summer Autumn Winter
From $429 USD p/p
Highlights
Admire the ambitious skyline on the Bund and Former French Concession
Relax in Tongli Water Town including Tuisi Garden and bridges
Take a gondola ride down the waterway of Tongli
Tongli Water Town was well designed and is well preserved.
A professional driver with over 5 years' experience and an English-speaking guide with excellent knowledge of Shanghai and the water towns will serve your private group.
Tour Itinerary
What's Included & Excluded
Price Inclusion
Entrance fees.
Meals listed in the itinerary.
Private transfers.
Private English-speaking guide and driver.
Hotels listed in the itinerary.
Service Charge & Taxes.
China Life Tourist Accident/Casualty Insurance.
Luggage Transfers.
Price Exclusion
International Airfare or Train Tickets to enter or leave China.
China Entry Visa Fees.
Excess Baggage Charges.
Personal Expenses.
Any meals that are not mentioned in the tour itinerary.
Single Room Supplement.
Why Choose This Tour?
Do you want to change this 3-day itinerary according to your schedule and needs?
- Your itinerary is private and can be customized to you needs. 
- You can decide to spend more time at the attractions you like and less time at other attractions.
- We will buy your World Financial Center tickets in advance to save you time, so that you don't have to endure long queues. 
- If you have booked hotels on your own, we will delete this from the quotation for you.


Do you need a guide in Shanghai and the water towns?
- First of all, there is very little by way of written English descriptions at Yuyuan Garden, the Bund, the Former French Concession and the water towns, so a guide can explain these attractions for you.
- Secondly, our guides know the culture of Shanghai and the water towns very well and they are friendly and well-trained. We never use freelance tour guides in Shanghai. So they will be very helpful for you to gain a deep understanding of these places.
- Last but not least, our product team and sales team inspect every spot of this tour periodically with our guides and drivers to assure the high quality of not only the places you go and stay but also the service. Our information is authoritative and updated.

Have you ever encountered scammers tainting your tour experiences, or heard about them during your travels?
- If the answer is yes, we feel sorry about that. Scams may happen in any country, but you will stand a better chance of avoiding them with us. We are a trustworthy company which has operated for over 60 years.
- Presidents Nixon, Bush, Clinton and Carter, and Bill Gates and Warren Buffet chose our customized tours. See our licenses. You just enjoy; we are always willing to take the stress for you.

Have you ever been taken by tour guides to shops and bought overpriced merchandise?
- With us, this won't happen to you.
- This tour is a no-shopping tour, thus you will have more time to enjoy your experiences, without rushing.
Hotels
Comparing Accommodation in China
Standard

Facilities

Cost
/Room/Night

Staff English Standard

5-Star Hotel

TVs, telephones, Wi-Fi, private bathrooms, Chinese and Western restaurants, elevators, swimming pools, assembly room, business center and health clubs

US$ 100-300

Staff usually can speak about two or three languages.

4-Star Hotel

TVs, telephone, Wi-Fi, private bathrooms, Chinese and Western restaurants, elevators, assembly room, business center and health clubs

US$ 55-100

Staff usually can speak about two languages.

3-Star Hotel

TVs, telephones, private bathrooms with hot and cold water; some hotels offer free Wi-Fi

US$ 30-50

Some staff can speak basic English.

Budget Hotel

TVs, telephones, usually no private bathrooms in the cheapest rooms; some hotels offer free Wi-Fi

US$ 12-50

Some staff can speak a little English.

Note:
1. There are some differences between same tier hotels in different cities, e.g. a 3-star hotel in Shanghai probably will have a higher standard than a 3-star hotel in a small city.
2. The information above is just for reference.
Booking and Cancellation
Booking Procedure
Step 1: Select your travel date and number of people, and fill out the inquiry form, submitting your name, email address and nationality.
Step 2: Receive a reply within 24 hours from our experienced travel advisor. Your tour will be customized to meet your requirements.
Step 3: After the final itinerary is confirmed, you canmake payment via PayPal or other method and your request will be listed as our top priority. 10% of the total tour cost is needed for us to proceed with your booking. Final payment is due 30 days before departure.
Payment Methods
We are now able to offer 2 methods of payment.
1. PayPal(fast&secure, strongly recommend)
Visa or MasterCard secure online payment via PayPal.If you are a Paypal member follow the usual system.It's possible to use Paypal without actually having a Paypal account. Simply look for the option to continue without Paypal at the bottom of the Paypal payment page.
2.Wire Transfer
After you have made the wire transfer in your bank, please make a copy of the transaction receipt or stub issued by the bank, write down your tracking code on the copy and fax us the copy of the transaction receipt (Fax no. 86-773-2885309). Once we have received your payment fax, we will start to secure your booking.
Price may change during some Chinese festivals.
Price is subject to change based on exchange rate.
Cancellation Policy
If you need to cancel your booking for any reason: cancellation received up to 14 days before departure we will return 100 % refund of all monies paid.
Click here
to know more.
Optional Activities
Shanghai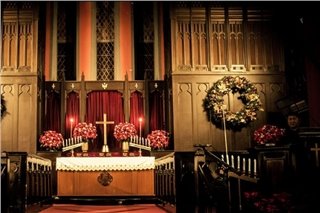 Shanghai Community Church
No matter you are a believer or a passer-by, at Shanghai Community Church, you will see how God blesses the people and the city. Shanghai Community Church is the city's biggest Christian church and the most important one.(Address: No.53, Hengshan Road, Xuhui District, Shanghai)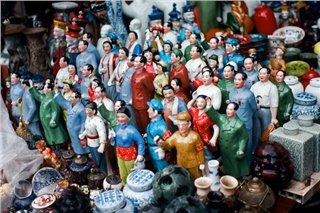 Dongtai Road Ancient Market
Dongtai Road Antique Market is more like a backyard garage sale than a tourist attraction. Stuff from rusty bikes to Mao's faded quote book, from old Shanghai's beautiful lady calendar to life-size Terracotta Warriors replica. (Address: No.63, Liuhe Road and Dongtai Road, Luwan District, Shanghai)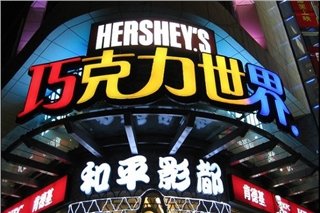 Hershey's Chocolate World
Hershey's Chocolate World in Shanghai is the first store opened outside the States. The first floor is a typical Hershey retail selling all kinds of chocolate and the second floor you will see a model of Hershey factory.(Address:No.290, Xizang Zhong Road, Huangpu District, Shanghai)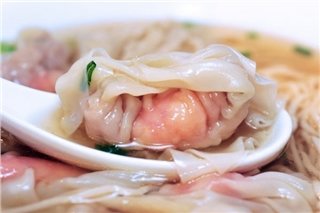 Ding Tai Fung Restaurant
Ding Tai Fung Restaurant doesn't have to sell itself. Xiaolongbao (steamed bread), Xiajiao (shrimp dumplings), noodle soup and other dim sum provide you a nice dining experience after a walk at the Former French Concession or Yuyuan Garden.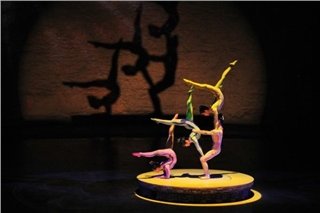 ERA Legend of Time Acrobatic Show
ERA Legend of Time Acrobatic Show has created a wonderful night for many travelers from all over the world. The show is a perfect mixture of China's traditional acrobatic art and modern state-of-art stage technique. (Address: No.2266, Gonghe Xin Road, Zhabei District, Shanghai)