Giant Panda Breeding and Research Center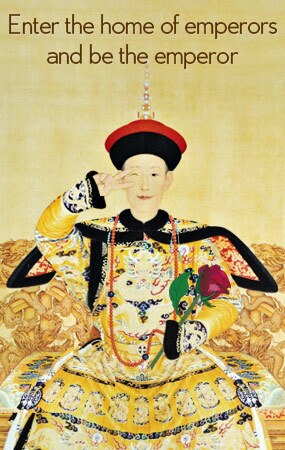 On stepping into the Panda Base, one may immediately start envying these adorable fluffy bears-- the base imitates their natural environment, full of green plants and pleasant fresh air. Among panda fans, it's viewed as a holy land. It is a great joy to escape the hustle and bustle of city life and spend some time in the company of calm and casual pandas.
Reasons to Visit Chengdu Giant Panda Breeding and Research Base
It has more than 50 pandas.
Infant pandas can be observed in the transparent incubator. 
Visitors can observe giant pandas of different ages resting, eating and drinking, playing with each other, or using enrichment toys; or can watch female pandas nursing their cubs in the nursery rooms.
It's close to the city (40 minutes' drive from Chengdu).
It takes 3-4 hours to walk around the base; and it's a nice walking experience.
It's suitable for families, couples, friends or individuals. 
The Best Time to See Pandas–on a Cool Morning
With their heavy fur, pandas prefer cool days over higher temperatures. If you come when the temperature is above 26 degrees, you may find them lying in their air-conditioned valley. The weather cools down from October onwards. During the National Day holiday (Oct.1–Oct.7), however, the base will be extremely crowded. If you are lucky, you may see mother pandas giving birth to babies between June and September.
It is recommended to reach the base before 9 am, as feeding will proceed between 9:00 and 11:00. Usually after pandas finish their meal, they will sleep for a couple of hours. Make sure you are at the giant panda enclosure 5 minutes before feeding, to find a good vantage point, as the base can quickly fill up.

Experience More Than Just Pandas
The park-like giant panda base is beautifully designed with luxurious stands of vegetation. It's enjoyable simply to walk around. The base is also inhabited by other endangered wildlife, including red pandas, swans, peacocks, birds, butterflies and hundreds of insects. Later, for an extra fee, you can watch a film at the Panda Museum about the pandas' daily life.
The base has good facilities. You can take a tour bus (RMB10)there. The bus will first drop you off at the Giant Panda Moon Nursery Room and from there you can choose what you want to see. This will help shorten your visiting time to between 1 and 2 hours. Toilets are available near every sightseeing spot.
There is a tour guide station at the entrance to the base. The price for an English guide is RMB100/time for 1-10 people or RMB10 per person, for a group of 11 people or more.
There is a Chinese and a Western restaurant beside the lake. You can alternatively relax in the panda-themed café.
Visit the base with:
Place for Hugging a Panda
Dujiangyan Panda Base currently is the only base near Chengdu that allows visitors to hug a panda. At Dujiangyan, you can participate in the 1-day Panda Keeper Program, make panda cake and hug a panda. Alternatively we'd be happy to tailor-make a tour for your trip to China.
Location:

On the Futoushan Mountain in the northern suburbs of the city, 18km away from the town center.
How to Get There?

Take No. 902 sightseeing bus at the Xinnanmen Bus Station and get off at the Giant Panda Breeding and Research Base. The bus runs every 20 minutes.
Ticket Price:

1.58 yuan/person;
2.53 yuan/ person in a group (with relevant procedures);
3.29 yuan/ student in a primary or junior group with letters of introduction;
4.29 yuan/ person at the age of 60-70(with relevant certificates);
5.free tickets for people at the age of over 70, retirees, the Red Army, the disabled, soldiers in active service with valid    documents and ID card.
Opening Hours:

8:00-18:oo
More Tips:

1. No smoking is allowed in the base.
2. Please keep quiet in the base, avoiding disturbing pandas.
3. Don't feed pandas food without keepers' permission, avoiding disruption of pandas' eating habits and disease spread.
Recommended Chengdu Tours:
For an authentic travel experience, contact one of our travel advisors. Our local experts are always ready to create a hassle-free tour for you.