Dujiangyan Panda Base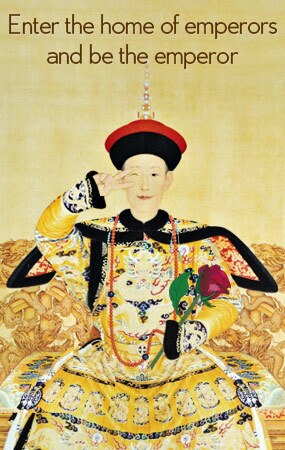 China Conservation and Research Centre for the Giant Panda, Dujiangyan Base (中国大熊猫保护研究中心都江堰基地) focuses on re-introducing pandas to the wild. Currently, it is the only base in China that has volunteer programs and that allows visitors to hug a panda.
Popular activities: volunteer program, photography with/hugging a panda
Opening hours: 08:00–17:00
Suitable for: panda lovers of all ages
Location: 65 km (40 mi) northwest of central Chengdu

Volunteer Program – Be a Panda Keeper for a Day
Dujiangyan panda base offers a special day-program which allows visitors to relate to pandas in person as volunteers. During the day, you will learn more about how to feed a panda, how to make pandas' snacks, and how to clean their enclosures. Activities are flexible, and the program can be redesigned according to the pandas' needs, participants' requirements and interests, and other factors.
Morning

8:30-11:30

The panda keeper will inform volunteers of a list of dos and don'ts for when working at the base. Volunteers need to sign the security agreement and put on work suits before starting work.

Clean out the panda excrement and tidy up its house, in one of the enclosures. Carry in fresh bamboo and slice the bamboo into short pieces.

Walk around other panda enclosures and visit some pandas.

Feed the pandas with food such as panda cake, carrots and bamboo shoots.

Lunch
11:30-13:00

Take a break and have lunch at the canteen with staff.

Afternoon
13:00-16:00

Watch a panda documentary and learn more scientific facts about pandas.

Continue cleaning the panda house, make some panda cake and feed the pandas again.

Plant some bamboo and receive a panda volunteer certificate and souvenirs.
How to Be a Volunteer
Volunteers should be aged between 12 and 65. (If you bring your children with you, staff will help take care of them and they can still walk around and see pandas at the base.)
You should apply in advance via an Application Form and Health Examination Form. (You'll need a valid medical certificate and signature, either from your own country or from China.)
While most pandas are normally docile, volunteers should avoid using strong perfume or mosquito repellent liquid, which may excite pandas.
See more about the 1-Day Dujiangyan Panda Keeper Program.
Chengdu Giant Panda Breeding and Research Base vs Dujiangyan Panda Base
 

Chengdu Giant Panda Breeding and Research Base

Dujiangyan Panda Base

Location

1375 Panda Road, Northern Suburb, Chengdu, Sichuan
(40 minutes' drive from Chengdu)

Shiqiao Village, Qingchengshan Town, Dujiangyan, Sichuan
(1.5 hours' drive from Chengdu)

Number of pandas

50

20

Ticket Price

RMB 58

RMB 90

Highlights

See baby pandas

Volunteer panda keeper
Taking photos with and hugging pandas

Environment

Good scenery
Park-like environment

Small and quiet with fewer visitors
How to Get to Dujiangyan Panda Base
Other cities to Chengdu to Dujiangyan Panda Base
Dujiangyan is a small city in Sichuan province and access to the city may not be very convenient. The best way to reach Dujiangyan Panda Base is to go first to Chengdu, the capital of Sichuan, and then travel by bus to Dujiangyan. Our travel advisers know how best to combine a visit to the panda base with your other destinations.
Food and Accommodation
You can eat at the base or in a nearby farmhouse. There are no hotels at the base, but there's a variety of hotels in Dujiangyan. The best are:
3-star: Dujiangyan Joy Holiday Hotel (Dujiangyan Xiyue Jiari Jiudian 都江堰喜悦假日酒店)
4-star: Minjiang Xinhao Hotel (岷江新濠酒店)
5-star: Qingcheng Howard-Johnson Hotel (Qingcheng Hao-Sheng Jiudian 青城豪生酒店)
Nearby Attractions
You can create your own unique tour by telling us your interests and requirements. We will help you design the perfect trip. Alternatively, you can simply book a Panda Tour with us. All itineraries can be customized.
Ticket Price:
95 yuan
Opening Hours:
8:00 am to 17:30 pm
Recommended Chengdu Tours:
For an authentic travel experience, contact one of our travel advisors. Our local experts are always ready to create a hassle-free tour for you.